The Billy Joel Songbook Albums Show is, from start to finish, a masterpiece; playing two Billy Joel albums - Glass Houses followed by An Innocent Man - in their entirety, Elio Pace and his band deliver something incredibly special. The show had the audience of The Epstein Theatre enthralled, with various people on their feet from start to finish despite some of the songs being a lot less well-known than others.
Elio is a true showman from start to finish, entertaining the audience with anecdotes about Billy's life, and about Elio's own relationship with the music of Billy Joel; a charming touch to the show is record player on top of the piano, on which Elio puts the records, flipping them over at what would be the correct point during the show. His Italian charm and his clear love for Billy's music radiate throughout the theatre, and his interaction with the audience brings a certain spark to the show.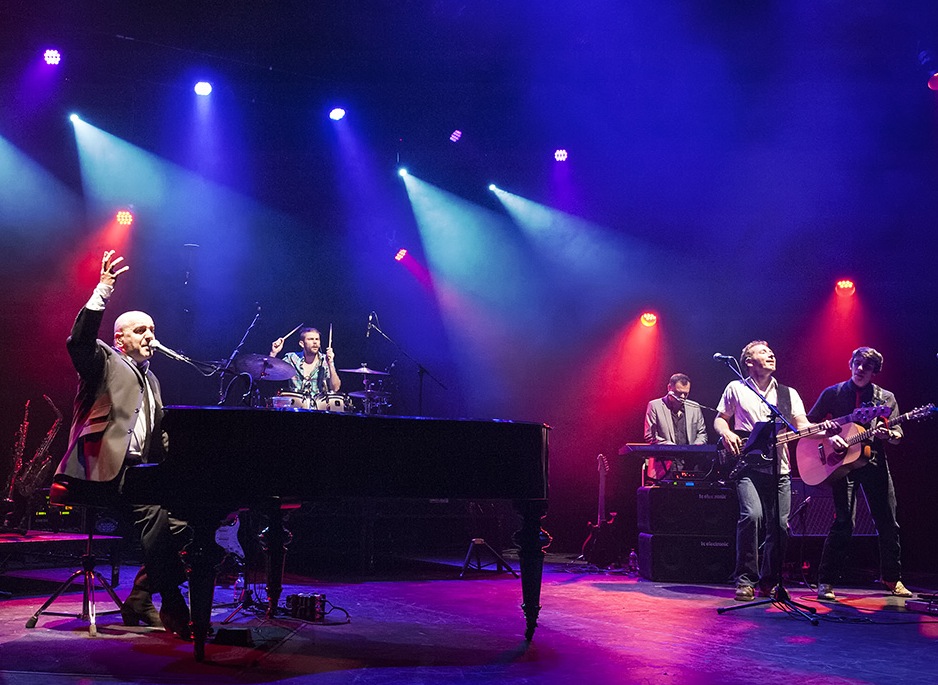 The band are remarkably skilled; from Mikey Ciancio on drums to bassist Neil Fairclough, who tours with Queen, and the incredible Luke Pinkstone playing the saxophone as well as the multi-talented Paul on trumpet/guitar/vocals and Johnny on keys and guitar, they're a well-oiled machine. To complete them is the special guest of the tour, David Brown, playing lead guitar as he did for Billy Joel on multiple albums and tours throughout the 70s and 80s. Until joining this tour with Elio Pace and his band, David hasn't set foot in the UK since 1991 when he played at Wembley with Billy Joel himself - and he takes the opportunity throughout the show to share his own stories about life in the studio and on the road with Billy, prompted by Elio and adored by the audience.
To play two full albums is a brave move, especially when not all of the songs are big hits - and when, in fact, some of the songs have never been played live before this tour, not even by Billy Joel (Careless Talk being one of those). However, sometimes a risk pays off. Highlights include Close To The Borderline, which is all rock and roll and lights and sound, and Uptown Girl, which has the entire theatre on their feet, in the aisles and around the stage; the entire band join in with the vocals for The Longest Time, and there's even a quick Q&A with David Brown himself.
All in all, the Billy Joel Songbook are an incredible band and the albums show is something really special to witness. The Epstein is a beautiful place for it, and I hope to see Elio Pace and his band back there in the future.
Reviewer: Katy Gilroy
Reviewed: 15th May 2018
North West End Rating: ★★★★★