Not entirely sure where to start with this review. All I want to say is WOW... End of review... But I suppose I should give you all something to read.
This particular tour of Lee's is to celebrate the 10 year career of a lovely man... A genuine, down to earth, loveable guy. He instantly put you at ease with his humour and natural stage presence. With small 5 piece band backing him and his special guest star, Casualty's Amanda Henderson, how could he fail?
We started by Lee asking us to go with him to a world of 'Pure Imagination' (Charlie and the Chocolate Factory) which was sang with such innocence and delight. I'm sure the late Gene Wilder would have been proud of that performance.
With music from different genres throughout the night and a wonderful Q&A session too, it was a great night's entertainment... Not only did Lee perform some of our favourites from the world of musical theatre, he took us back to a time that changed his life. Lee spoke about the BBC's search for a star show 'Any Dream Will Do' where he rose to fame by winning and taking on the lead role of 'Joseph'. He performed "Close Every Door" which gave me goose bumps... Lee took us on a journey over the past ten years with songs from 'Chitty Chitty Bang Bang' and 'Wicked' to name a couple.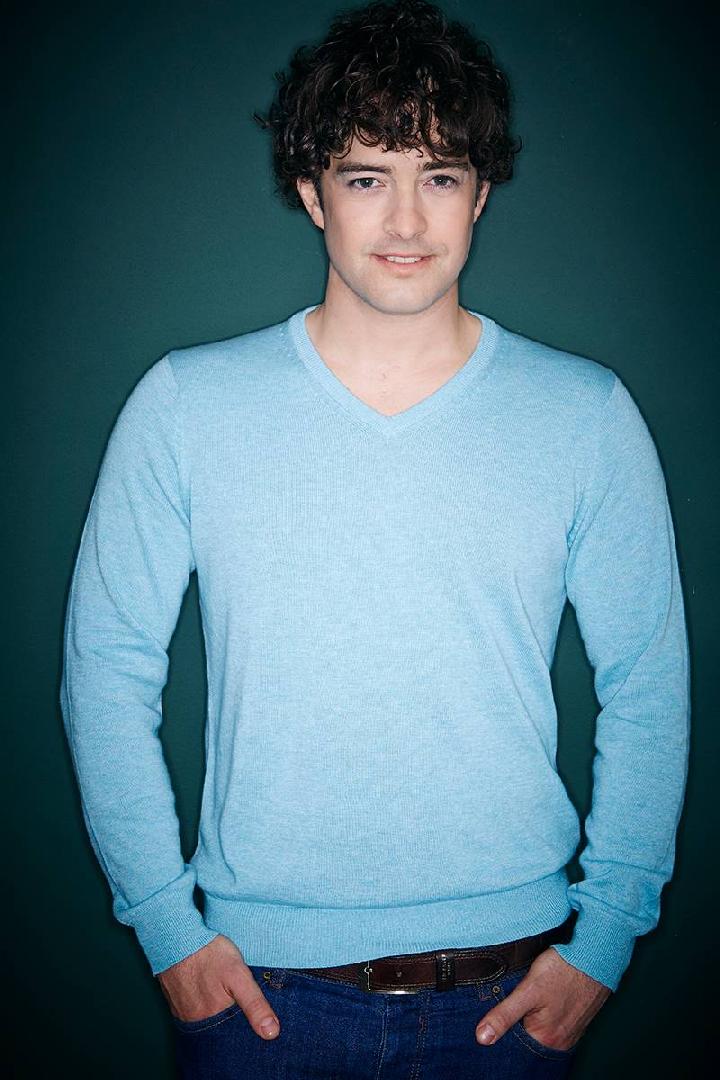 He did amazing versions of John Legend's "All of Me", Will Young's "Leave Right Now" and The Rolling Stones' "Painted Black" (which he calls his 'turnaround' song in the above mentioned competition) and Lee's voiced suited them so well, proving just how much of a talent this man truly has and how no genre is out of his capability.
However, there were two songs that stood out for me tonight and they were "With or Without You" (U2) and "Bring Him Home" (Les Misérables)... The latter made me cry as every emotion he was feeling was written on his face. In my opinion, he should be cast as Val Jean as he would absolutely do it justice.
As I mentioned earlier, Lee was excellently supported by a wonderful 5 piece band and I was determined to mention them (I find at some concerts, you are not privy to such information and although Lee announced their names, I forgot quite quickly) so I asked at the merchandise stand if they knew the names and he said he would check and on his word, on our way out, handed me a piece of paper with the name and instrument of every band member. So I would like to take the opportunity to say a massive well done for a super show to Adam Dennis – piano, Richie Blake – bass, Tommy Emmerton – guitar, Ian Whitehead – drums and finally the extremely talented John Pearce and his violin. What a sound!!!
Now, I couldn't go any further without mentioning the wonderful Amanda Henderson. Amanda and Lee starred in BBC's Casualty together and although Lee has moved onto the wards of Holby City now, they remain very close friends and this friendship was absolutely plain for all to see. They worked very well together and their duet "As Long as your Mine" from 'Wicked' was beautiful but Amanda's solo pieces were fantastic. We were treated to an amazing rendition of "Journey to the Past" from the film (now musical) 'Anastasia' and a most heartfelt version of "Don't Forget Me" from the hotly anticipated soon to be musical 'Bombshell' based on the NBC drama 'Smash' which takes us through the life of Marilyn Monroe. Amanda was simply a joy to behold and hopefully we will see more of her musical talents in the future. The only downside, is that Amanda is not able to do all of the tour...
Lighting was spot on with no errors and some superb effects. Sound also had no issues tonight, everyone could be heard and there was no interferences at all. Quite refreshing really. Well done to the crew.
I absolutely recommend this tour and if it's playing in a theatre near you, book your tickets now... I can guarantee you this guy can and will entertain you. With a signature and selfie to complete my evening, I went home a very happy girl.... Only gutted I can't give more than five stars...
Reviewer: Hazel Bumby
Reviewed: 23rd March 2018
North West End Rating: ★★★★★