I was very much in a minority at the Lowry Theatre tonight as someone who had not seen Jane McDonald perform live before. She has a massive following and there was a real buzz in the air as we awaited her entrance. The lights dim, the band start to play, the stage bursts into brightness with a dazzling lighting set up, the backing vocalists appear.....the audience are on their feet and cheering, no, make that roaring, then wow
..….. here she is, the goddess of Yorkshire, Queen of the cruise liners, the one and only Jane McDonald looking stunning in a beautiful black gown with gold detailing. What an entrance and welcome to the stage.
It has been well documented over the years of Jane's incredible success after appearing on BBC's TV's reality 'The Cruise' almost twenty years ago. After the series she became a popular TV personality appearing on many shows including as a presenter on ITV's 'Loose Women'. Jane is possibly the most down to earth 'Diva' on the planet. Her Yorkshire roots keep her grounded and as she quips with the audience who appear to feel they can just shout out to her, like chatting to a mate, you can sense just how much love is in the room and it's a mutual thing.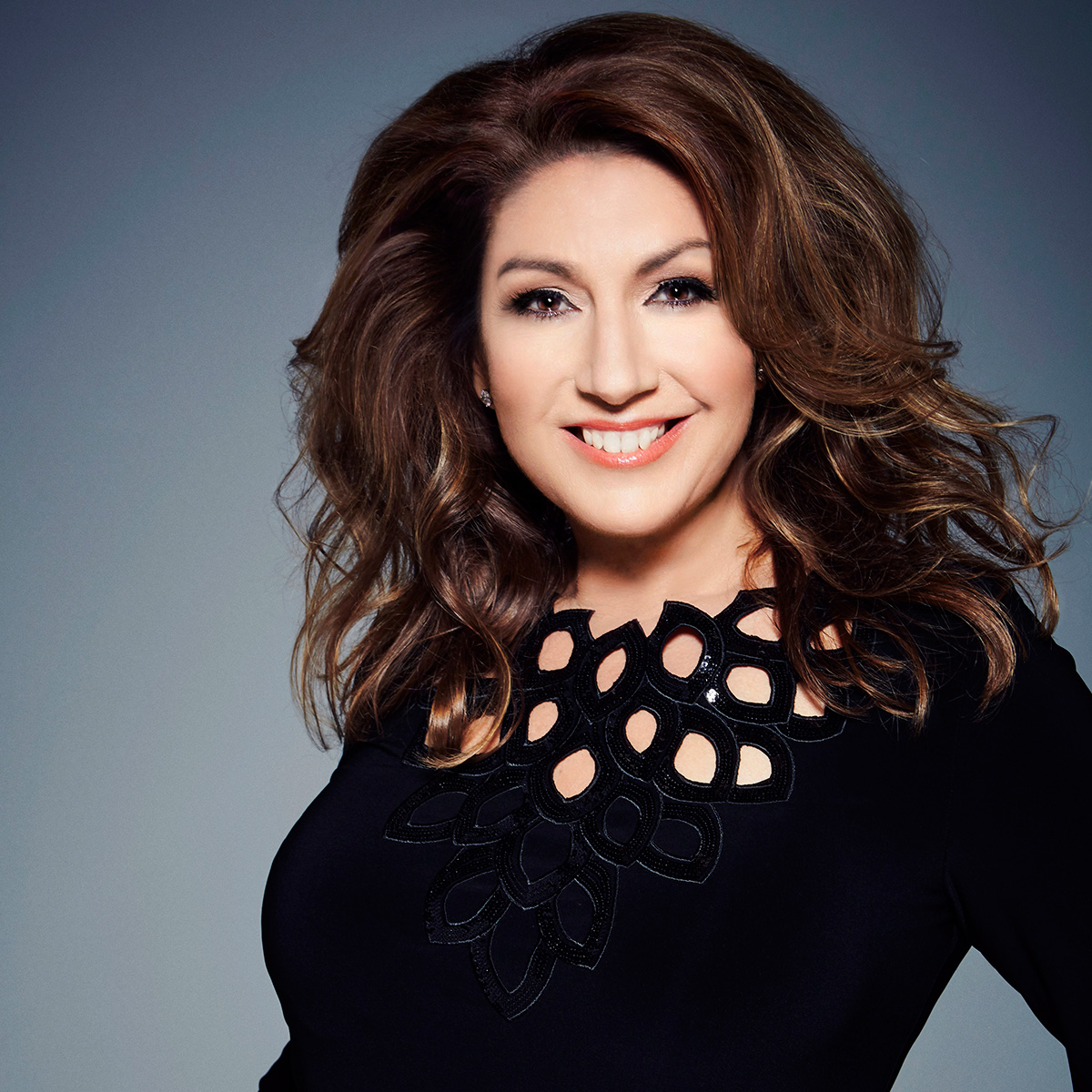 Ok, so here we are at the first song 'I'll Get By With a Little Help From My Friends' and already I'm hooked. Jane's charisma just flows from her and she has time for everyone and goes on to read out several requests, acknowledging each and chatting to them all. She looks fabulous and glamorous but there are no airs and graces as she comically struggles to sit on a high stool and getting tangled with her shoes in her dress, but that is the Jane the audience love. She has the ability to laugh at herself and crack one liners that have you in stitches. Who else could get away with a 'dripping nose' on stage and having a fan on hand with tissues? which she then stuffed down the front of her dress with the words "What the Lord has forgotten then stuff with cotton!"
But personality and comedy apart, Jane goes onto to perform some of the most powerful songs showcasing her incredible vocal range with pure passion and clarity. From movie themes to songs penned by Jane herself that reflect events in her life such as ' I See It In Your Eyes' written at the time of her divorce you cannot help but be moved. She was joined by band member Jim Pitchforth (percussionist) for this number and together it was a very moving performance. Another having you dabbing at your eyes is 'I'll Be There', Jane's own song and co-written with guitarist Steve Cooper who accompanied her on this as she dedicated it to her father. Another dedication was to Manchester after the recent tragic events with 'The Winner in You' bringing yet another standing ovation. There are many of these throughout the evening! A lovely touch was singing 'The Rose' with long-time friend Sue Ravey, her former backing vocalist and now her P.A.
Other band members are Jamie Little (drums) Richard Hammond (musical director and bass) Steve Price (1st Keys) and John Melville (2nd keys). Supporting vocalists are the talented Sarah Rose and Gina McKendrick who go on to display some amazing energetic choreography.
No question that Jane McDonald is a people's person, she delivers on all levels and beyond. A truly phenomenal star.
Reviewer: Lorna Weekes
Reviewed on: 11th June 2017
North West End Rating: ★★★★★