Kate Rusby is on tour promoting her new recording Life in a Paper Boat, and her concert at the Lowry's Lyric Theatre, naturally enough, featured it heavily. With no supporting act, she was on stage for over two hours, backed by her four-piece band: husband Damien O'Kane on guitars and banjo, bassist Duncan Lyle, accordionist Nick Cooke, and Steven Byrnes on assorted guitars. Rather oddly for a folk band, they were all dressed uniformly in black. The stage featured some rather charming paper boat lights, in a nod to the title of the new album.
It was clear from the beginning that Kate was not at her absolute best medically, and she admitted as much at one point, having broken off from singing to have a cough. She coped well, however, only struggling occasionally in the higher registers. In the first half of the show, she presented a crowd-pleasing mixture of songs from the new album and some old favourites. The new songs are strong, both those newly written and those from the folk tradition. 'Benjamin Bowmaneer', a bizarre old ballad that some may remember as recorded by Eliza Carthy, got us off to a rousing start. One highlight of the opening set was a new song, inspired by images of refugees in the Mediterranean. This is the title track of the new album, and Kate's distinctively breathy vocal was the ideal vehicle for the poignant message it contained. The Rusby back catalogue was not neglected, and songs such as 'Cruel' and 'Wandering Soul' were well received by a sparse audience. To digress for a moment, the Lyric was about half full, and most of those present, including your reviewer, were of advanced years. One wonders how younger folk acts will fare when this demographic has, shall we say, moved on.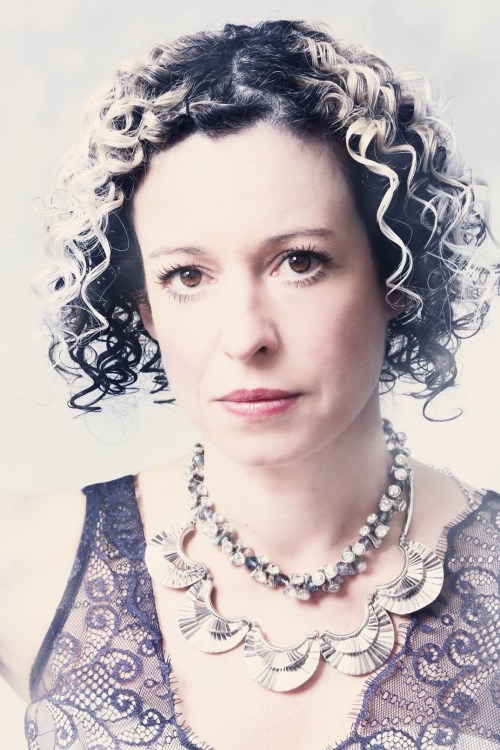 Kate Rusby does like a chat. She has developed a persona that makes much of her Yorkshireness, to the extent that sometimes it felt like we were witnessing an audition for Emmerdale, and you longed for her to get on with the singing. The meandering inter-song bits of banter were bearable, however, because they prefaced some real treats: particularly enjoyable were the oldie 'We Will Sing' and 'Elfin Knight' from the new recording.
The players in the band are clearly very accomplished, and the arrangements were delicately intricate, but sometimes, particularly in the first half, a fiddle or a penny whistle would have brought some welcome muscularity to the sound. Instead, we were treated to some very occasional interventions from a mini-moog, played mainly by Duncan Lyle with his right hand whilst holding his bass with the other. It felt gimmicky, and added very little.
The Rusby chat often focused on her family, and tonight she also got the audience to sing 'Happy Birthday' to her mother, who was presented with a cake. It was a sweet gesture, followed by one of the new songs, 'Hunter Moon', a dreamy tale of unrequited love among celestial objects.
Having presumably had a soothing tisane during the interval, Rusby was able to sing and project more effectively in the second half, which again featured some favourites and some new material. She finished the concert with a beautiful version of the old standard 'Wild Mountain Thyme', which she calls 'Blooming Heather' and which elicited the best audience participation of the night. For the encore, the ensemble emerged in blue satin capes, which were appropriate garb for the song 'Big Brave Bill' about a Barnsley based superhero. This was great fun: Bill flies around solving such crises as a Majorca holidaymaker's lack of proper tea. Indeed, I hope Ms Rusby has some sponsorship from Yorkshire Tea, as the product got several mentions, and is featured in the song. We were encouraged to join in the chorus, and to raise our arms in a suitably 'superhero stance' kind of way, like Superman about to fly off somewhere. This worked brilliantly, to the extent that we might have been recreating the Nuremburg rally.
It was a warm and lively end to the show, which had showcased the best of Rusby's work along with her interesting new songs. She's now approaching twenty-five years as a recording artist, and shows no signs of slowing down.
Reviewer: Rob Spence
Reviewed: 5th October 2016
North West End Rating: ★★★★