There is always a real sense of excitement at the ballet; the sound of the ballet slippered feet unified beat on the stage, the mighty roar of the live 40 piece orchestra and the gasp of breathe at the sheer talent you witness in front of you.
The Moscow City Ballet's latest production of Swan Lake is a dazzling 2 and a half hour spectacle showcasing the fine talents of on ensemble who have finely honed their skills and perfected each and every routine delivering a technical masterpiece.
One of the most well known and well loved ballets; Swan Lake tells the epic story of Prince Siegfried and his doomed love for Odette, the Queen of the Swans and is beautifully brought to life in lavish splendour by Tchaikovsky's familiar score, performed by a full 40 piece live orchestra led by conductor; Igor Shavruk.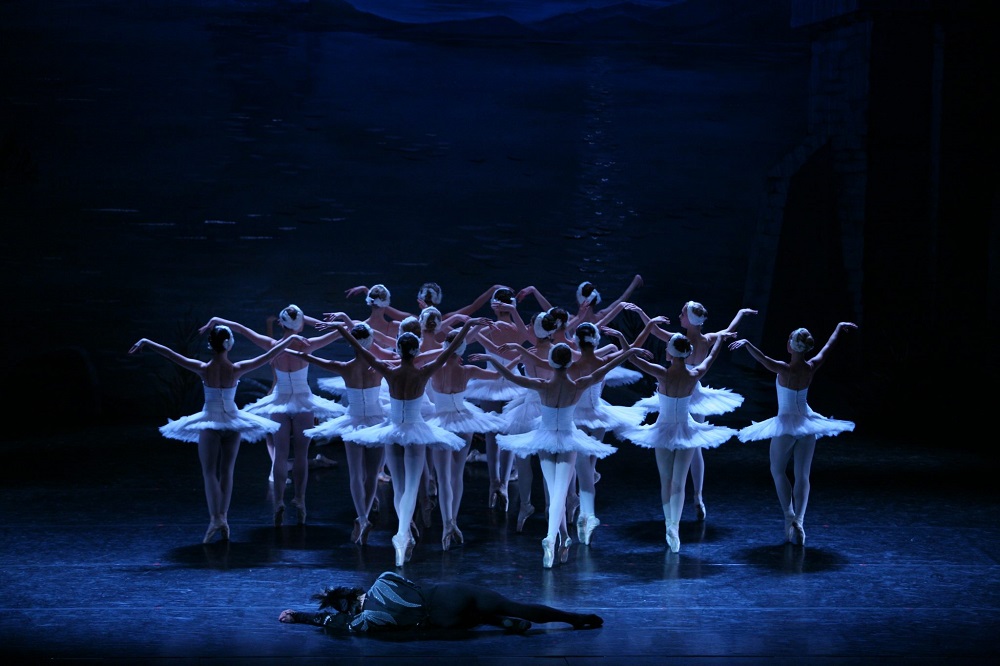 Victor Smirnov-Golovanov's original interpretation of The Nutcracker has been revamped for this production and although the production continues to be a very traditional piece, it has renewed vigour and feels fresh, as Clara is whisked away on a magical adventure with her Nutcracker Prince.
The first thing which strikes me while watching this production is how incredible the dancers are, I saw moves and routines that I thought weren't physically possible, all delivered effortlessly.
The role of Odette-Odile is performed by Liliya Orekhova who performs a move perfect partner dance with Mikhailo Tkachuk (Prince Siegfried) it's both romantic and technically magnificent.
I must also mention the jester played by Sanzhar Omurbaev who not only added subtle touches of humour to the acts but also performed his own awe-inspiring routines. The entire cast from the Cygnets in their wonderful costumes to the girlfriends and brides with foot perfect rhythm simply dazzled on the Palace stage
The sets which adorned it are beautiful hand painted backdrops which are real works of art complimenting each act keeping it simplistic while setting just the right ambience.
This production really is brimming with Russia's best dancers all dressed in stunning lavish costumes, Moscow City Ballet is THE ballet to go to.
All of the pomp and excitement one expects from a night at the ballet, how lucky we are to have such talent visiting our city.
Verdict: Beautiful, Captivating & awe-Inspiring from start to finish!
Reviewer: Max Eden
Reviewed: 23rd January 2020
North West End UK Rating: ★★★★★