One of the things that has impressed me so much this year is the quality of acting from young performers across the region, yes there are superb writers producing amazing scripts, but the best writing in the world can be destroyed by a poor performance on stage. Continuing this trend tonight at 53Two was Lisa Marie Ashworth playing Angie in the world premiere performance of Roman Candle.
Roman Candle has benefitted from 53Two's FOUNDation scheme which works with new and emerging artists in Manchester and the North West. The aim of the scheme is to support people or productions in any way they can to help them bring their shows to the stage. Both myself and North West End applaud 53Two on this imitative which as you will read below seems to be going from strength to strength.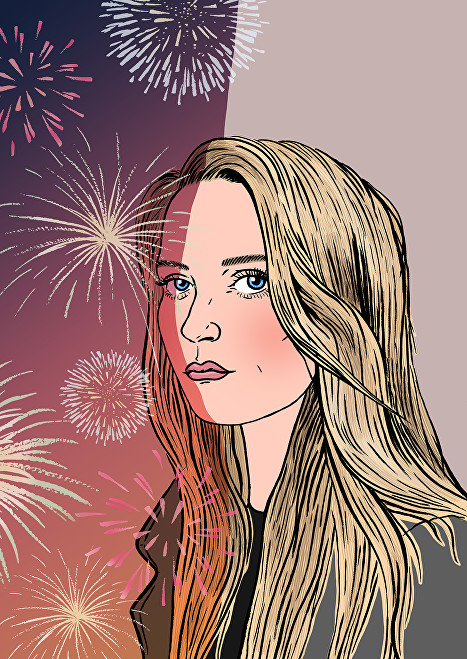 As you enter the auditorium there is a white rug on the floor with a white bedding chest positioned in the middle on which Ashworth is seated. The whole rug is edged with black balloons both anchored to the floor and also swaying in the gentle breeze the audience generate as they take their seats, a triumph from designer Minglu Wang.
The punchy script from Tom Fowler and direction from Grace Gummer takes no prisoners from the beginning as we establish Angie is in a dead-end job which she hates, looks after her mother at home who can no longer look after herself. At 22 years old this wasn't the life she envisaged or indeed wanted.
This 55 minute monologue has the opportunity to trip its performer up at any point, with a script filled with tongue twister like lines and the requirement to play multiple characters at once lurks on multiple pages, but this was far from the case in Ashworth's safe hands, showing a maturity way beyond her years.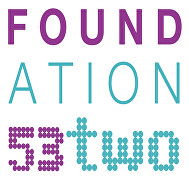 As Angie lurches from shopping queues to her day job as a teaching assistant as well as dealing with a University and bank loan application it is clear she is not coping well and the pressure of daily life is becoming too much for her to bear. A request from her boss to go and pick up a box of roman candles for a firework party triggers a thought in her head which will have repercussions far and wide changing things forever.
This is the second play in a week I have seen (both at 53Two) that deals with the subject of mental health in a graphic and hard hitting way. Ashworth's performance for me was captivating from the beginning and I couldn't take my eyes off the stage, something quite evident if you saw the number of notes I didn't make during the show. I am fascinated to see how this new production grows through development and applaud not only Ashworth, Fowler, Gummer, Wang and the rest of the team on a stunning production, but also 53Two for believing in this play by way of their FOUNDation scheme.
Reviewer: Paul Downham
Reviewed: 17th July 2018
North West End Rating: ★★★★★