First performed on Broadway in 2005, Spamalot is a musical based on the 1975 movie; Monty Python and the Holy Grail. The Monty Python group was so successful on screen, will it be as successful on stage?
Searching to find the Holy Grail, King Arthur and his Knights travel through the land of Camelot in two hour musical production. Much like the movie the show is based on, Spamalot is a daft laugh out loud comedy.
Daniel Buckroyd's production is very fast paced and entertaining. The set is pretty basic but serves its purpose. The choreography is fantastic with a mixture of styles on display that definitely has an older vibe to it.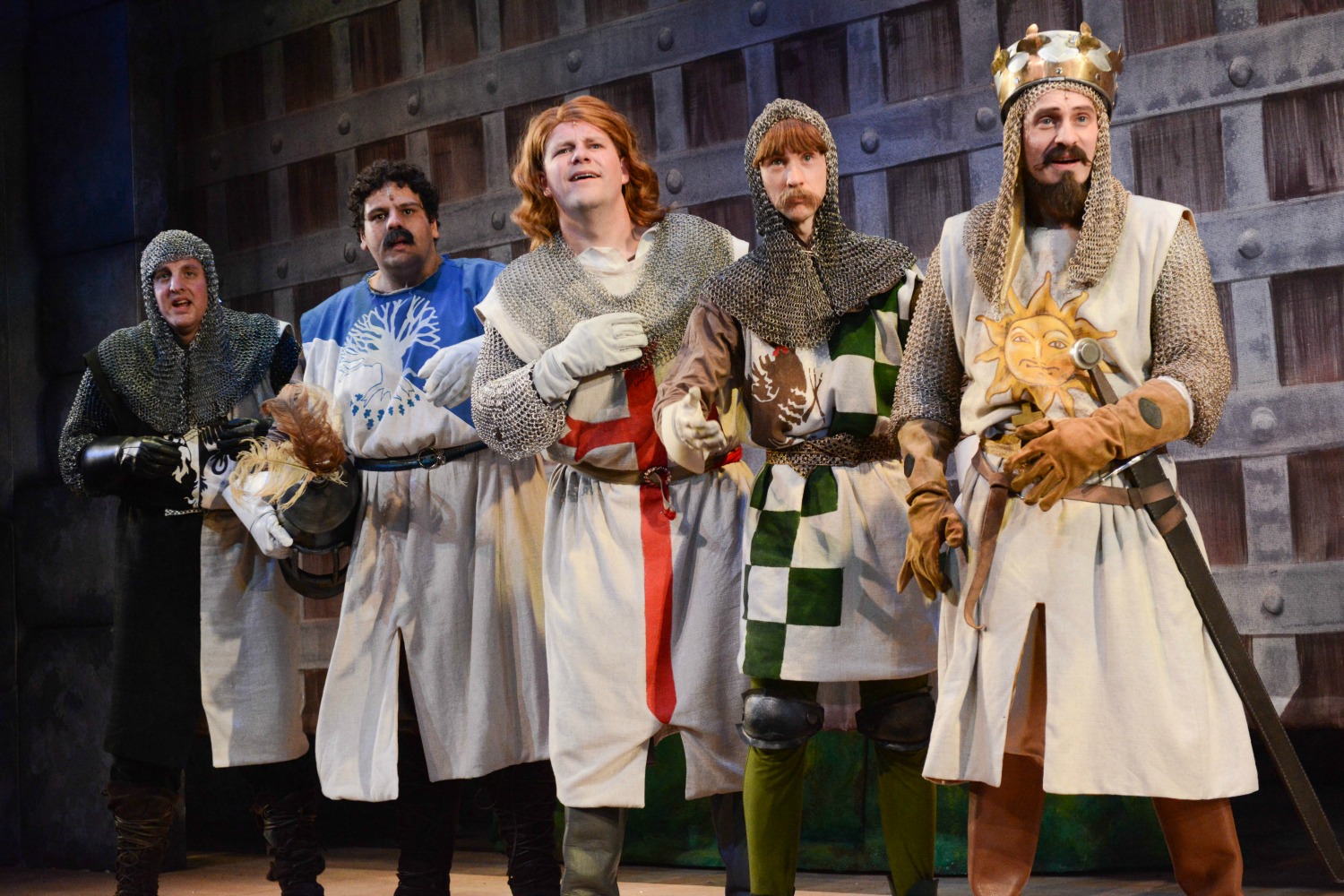 The script has been updated with references to the modern day. Taylor Swift and Donald Trump being named checked alongside Manchester's famous Canal Street. A good change as I doubt many in the audience were even born when the movie the musical is based on was released.
Full of killer songs and fantastic dance routines, the audience even joined in on the iconic 'Always Look on the Bright Side of Life'. Another standout moment was 'The Song That Goes Like This'.
I for one was glad to see a musical where none of the cast were particularly well known prior to the show, and judging by what the standard on display at the Palace Theatre, a 'celebrity' is not needed for a show to be performed well. It also means the audience can appreciate the show for what it is and not concentrate on the performance of a well known actor.
A live band were playing in the pit of the stage, something which is rare to say in modern day musical productions. I was surprised to learn that there were only four members of the band as it definitely felt like a much fuller sound.
For me Sarah Harlington stole the show as Lady of the Lake, with a huge powerful voice, she wasn't afraid to laugh at herself. Rhys Owen was also great in the role of Patsy, providing a lot of the most comedic moments in the show.
As the cast took their curtain call and delivered a reprise of 'Always Look on the Bright Side of Life', it seemed like every single member of the audience left with a smile on their face. What more do you want from a musical?
Reviewer: Brian Madden
Reviewed: 7th November 2017
North West End Rating: ★★★★★