A grown man lounging on a beanbag listening to The Smiths is an unusual way to start but then this is a show about an overwhelming obsession with your hero.
Gary McNair wants to talk about his teen years as a troubled Morrissey obsessive writing increasingly desperate letters to the forthright former Smiths frontman who he thought could help him with a dark secret.
If you are expecting a trip around Morrissey's career and his music then you will be disappointed as this one man show is a painfully honest, and often funny, show about what is like to be an outsider in a small Scottish town.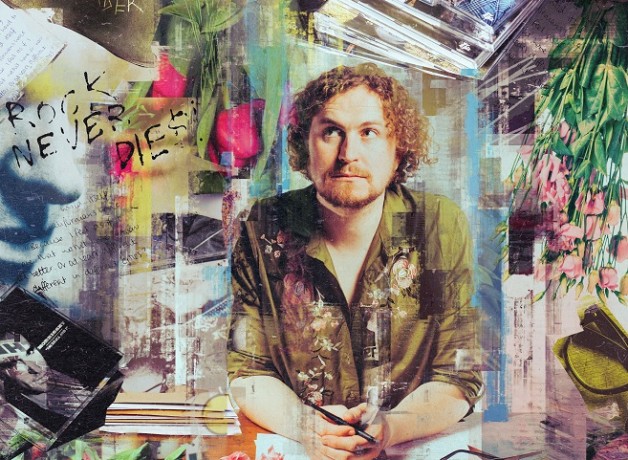 McNair begins the show on a hill overlooking his old town as he is home to bury an old friend, but we are soon back into a world of teen hormones raging out of control with only Mozzer's powerful lyrics to rely on in a world out of control.
The secret the lonely young McNair is hiding results in him seeing the most useless student counselor ever so he turned to writing angsty letters to Morrissey begging for advice which shows how desperate he had become.
As he waits for the great man to answer he introduces his motley collection of fellow outsiders, and McNair is a skilled story teller who is tough on his own inadequate teen self.
The best bit of the show is when he recounts going to a Morrissey gig at Glasgow Barrowlands which is pin sharp in capturing the excitement of seeing your musical heroes for the first time. As a recovering Smiths obsessive I can say that anyone has seen their heroes live then McNair will transport you right back to that night
As the crisis in his life comes to a head McNair cleverly drops in Morrissey lyrics as a reminder that he was once a genius rather than the bitter man he seems to be today. In fairness, McNair does tackle Mozzer's recent Brexit and Farage loving comments head on, but I wasn't totally sold.
This show works because everyone has been a teenager with all the horrors that brings, and most of us have had a teen obsession with an artist we are never likely to meet. They say never meet your heroes - and McNair didn't – but those letters did help just not in the way he had expected.
Letters To Morrissey is at HOME Manchester from until Saturday 16th September. To book go to www.homemcr.org or ring 0161 2001500.
Reviewer: Paul Clarke
Reviewed: 12th September 2017
North West End Rating: ★★★★