Reform Theatre Company bring their latest production 'Hopeless Romantics' to Bury as part of their national tour. The play is set on the hard shoulder of the motorway after Zoe (Hannah Douglas) and Al's (Kivan Dene) car breaks down.
Written by Nick Lane and Fiona Wass, the script has a good mix of comedy and drama. The characters come across very well; Zoe is your typical young girl who's snogged over 200 guys and Al is a typical geek who spends his days playing computer games.
The play primarily focuses on Al's life. How his relationship with his over-achieving older siblings who seem to have the perfect life has made him feel inferior about his own life. He suffers from an extreme bout of low self-esteem, which even sees him being bullied at his workplace for not wanting to take someone else's place on a business trip.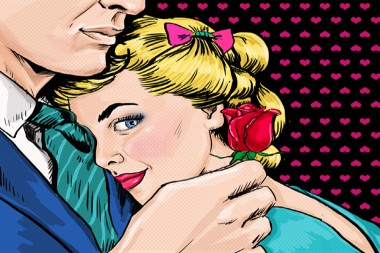 During the show I could tell that there a couple of jokes in the script that fell a bit flat, and at times it came across as if it was trying too hard to be funny. Some of it was down to poor delivery and others were funny but it was a very small typical British audience - who may have felt a bit embarrassed to laugh out loud.
I think this production has a lot of potential as especially in this day and age there are more and more people who would call themselves a 'hopeless romantic' and completely identify with Al's story.
Reviewer: Sean Foster
Reviewed: 17th May 2017
North West End Rating: ★★★