A dazzling multitude of ideas
The intimacy of Manchester's 'HOME' theatre is a perfect space for the world premiere of this multi-layered detective mystery. Co-produced by 'HOME', 'Lyric Hammersmith' and '59 Productions', it draws its inspiration from Paul Auster's landmark novel from his New York trilogy and the graphic novel by Paul Karasik and David Mazzucchelli.
A postmodern piece of detective meta-fiction, it's a mystery wrapped in a puzzle; all delivered by a small and talented cast of 5 actors who play numerous roles through this dark and complex play.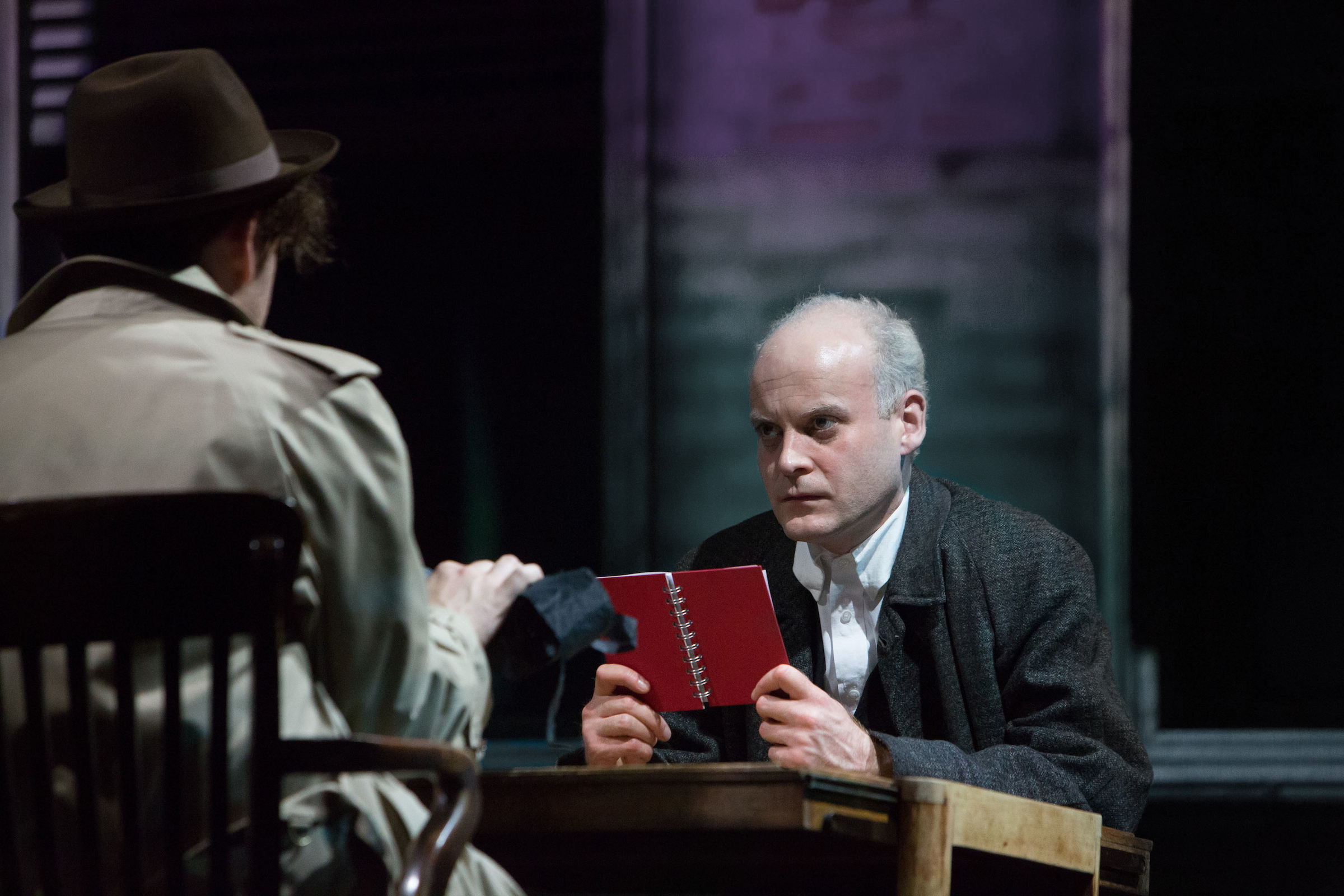 With '59 Productions'' highly technical and inventive use of projection, design and music, we are thrust through a kaleidoscope of scenes and landscapes which change within the blink of an eye as we drop into the 'rabbit hole' or is it the dark-web and it becomes increasingly difficult to discern each character and who is who and what is real or just imagined.
With its dazzling multitude of ideas about words, time, death, identity and reality that gradually become more complex, it has a distinctive urban eeriness and tone, which is beautifully underscored by an instrumental jazz motif.
This production is only slightly 'over boiled' when the voice-over narrative becomes more alienating than engaging as the story begins to descend into madness.
What has been accomplished is both unique and creatively ambitious and I would welcome the chance to see it again and encourage you to make a visit.
Tickets - www.homemcr.org
Running till Saturday 18th March 2017
Running Time: 1hr 40mins (no interval)
Reviewer: Mike Neary
Reviewed: 10th March 2017
North West End Rating: ★★★★
Photo by Jonathan Keenan