It's time to board the Brighton line and witness this remarkable play One Man Two Guvnors by Richard Bean an adaption of the Commedia dell'arte style play Servant of Two Masters. It premiered last night on the National Theatre You Tube channel in a bid to give people theatre in their homes during the UK lockdown.
This West End Show opened in 2011 followed by a Broadway opening in 2012 it starred James Corden known for the hugely successful Gavin and Stacy. It is documented in an interview given by Corden he says he doesn't think he will play a better part than this.
Set in Brighton 1963, out of work skiffle player Francis Henshall (Corden) is employed by 2 Guvnors. One being gangster Roscoe Crabbe (Jemima Rooper) and upper-class man Stanley Stubbers (Oliver Chris). He can't let the two Guvnors meet.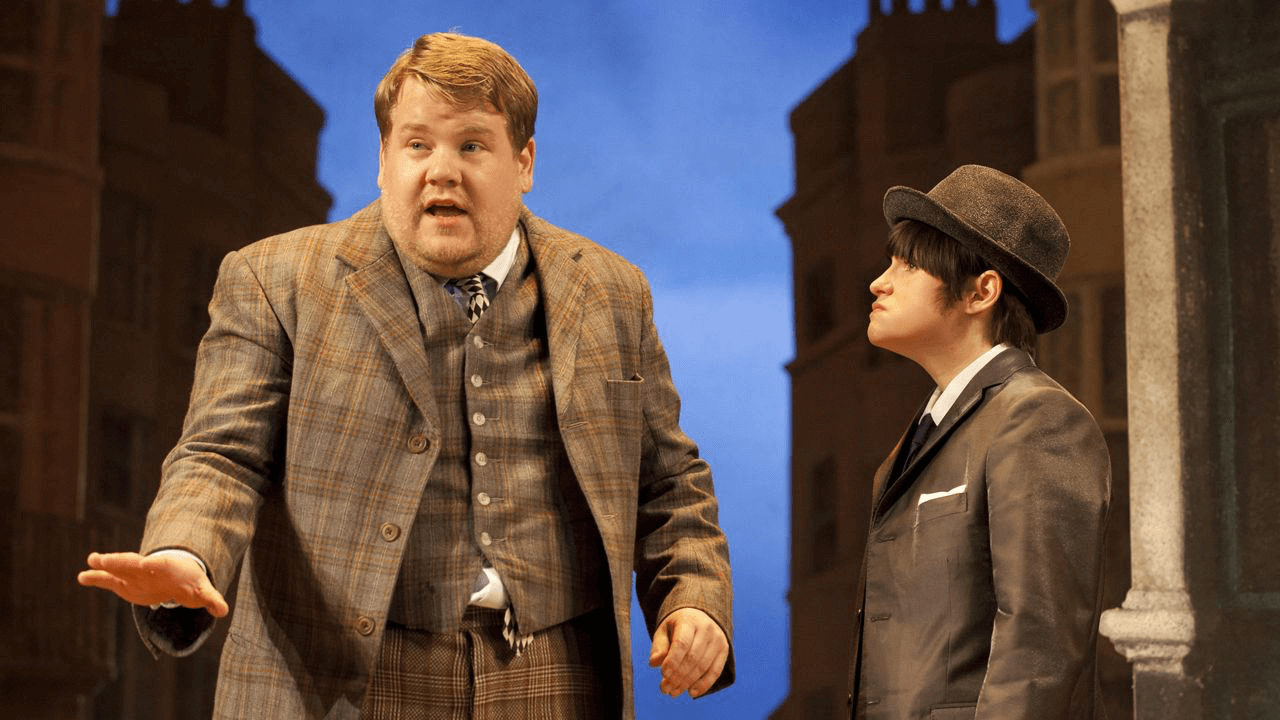 Otherwise they will know that Francis works for them both. Also, in the play we see that Charlie the Duck (Fred Ridgeway), has arranged his daughter Pauline's engagement to Roscoe despite Pauline (Claire Lams) preferring her over the top boyfriend Alan Dangle (Daniel Rigby).
This production was fast paced and full of laughs and slapstick comedy. You had to really be alert for the jokes that were being told. It was a masterclass in physical comedy. Like most people I do wish I was experiencing this in the actual theatre, however, I am glad I got to witness this production and have an escape on the lockdown for a couple of hours. Whilst I'm not usually a fan of Corden I can appreciate the high energy and impeccable comedy timing he gives to this production.
Don't miss out on this production its available on YouTube till Wednesday night before the next theatre premiere Jane Eyre. There is a link for people to donate to various charities to help people during this difficult time in the arts. So, if you do watch this play or any others the national theatre offer please think about donating.
Watch until Wednesday 8th April via the National Theatre YouTube channel HERE
Reviewer: Luke Stephenson
Reviewed: 2nd April 2020
North West End UK Rating: ★★★★★