It seems almost fantastical to think that King Edward VIII and Marlene Dietrich could have spent the King's last night of being Monarch, together. In fact, it is just that, a fantasy weaved by playwright Ron Elisha. The play has been written from the perspective of, what if?
What we do know is that on the night before the King's abdication in December 1936, Edward was in London and Marlene Dietrich was filming a movie 'Knight without Armour' at Denham Studios in Buckinghamshire. Wallis Simpson was going through a divorce and sought refuge in France away from the press' prying eyes. Edward's romance with Wallis had blossomed and the King of England after consultation with the Church and his ministers, decided that he had no choice but to abdicate, as he would not hear of giving up the woman he loved.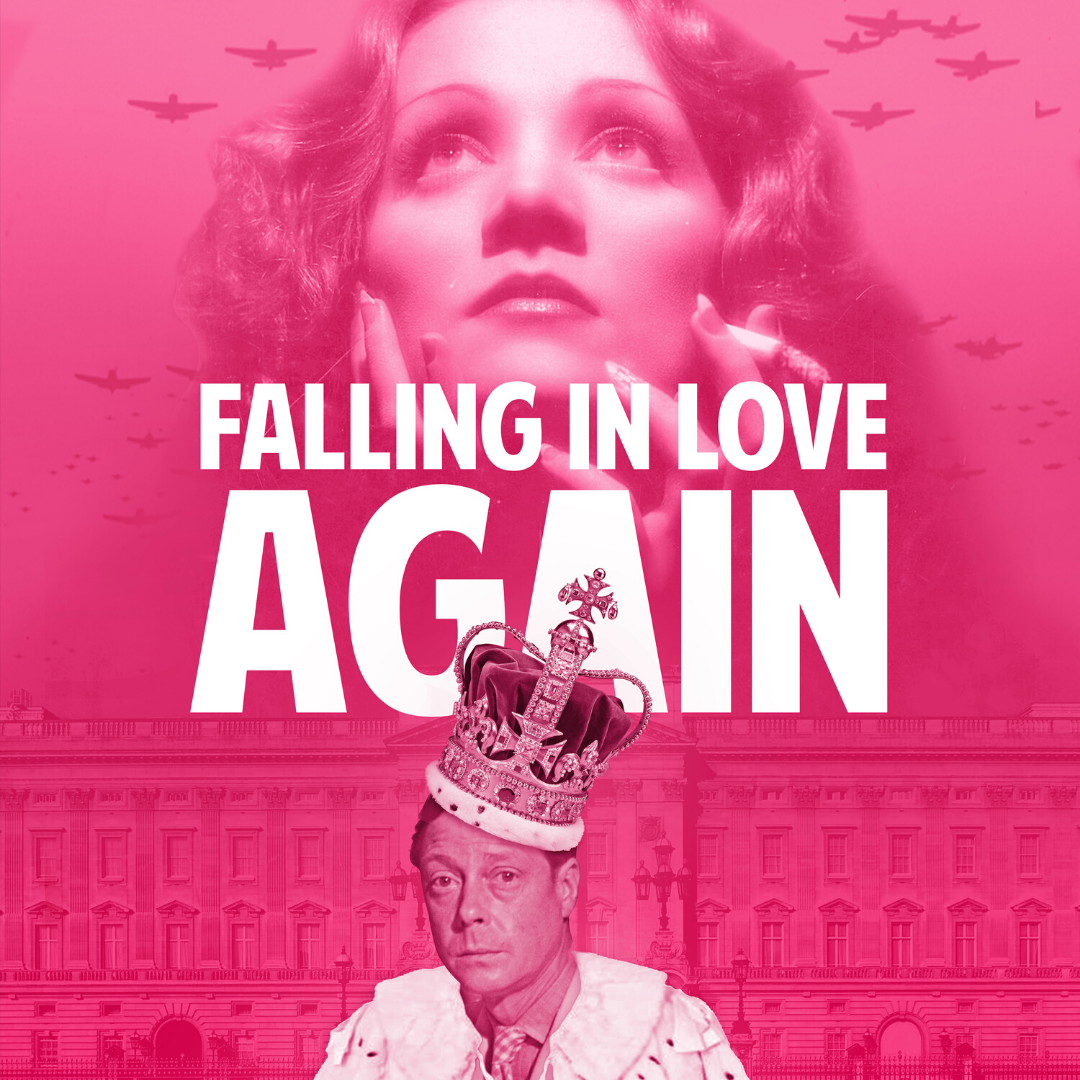 Marlene Dietrich appears to have been a very strong-minded woman and not above being a seductress, when the situation called for it. So, on the night in question, she had her driver take her to see Edward, only to be told that he was not at home. Let's imagine he had been in. This play acts as a fly-on-the-wall look at an entirely different scenario and examines Edward wrestling with his conscience and how Marlene massaged his ego, encouraging him to believe that they could be more than just acquaintances.
In this simple two-handed play, Director, Tama Matheson teases humour from one of the most serious challenges the monarchy has had to weather. This intimate theatre really lends itself to staging this play. Due to this intimacy, there is a feeling that you are in the room with Marlene and Edward.
Ashton Spear deftly communicates Edward's resignation at giving up his throne; but is conflicted by the notion that his duty was to The Crown. Ramona von Pusch plays the sexy seductress with teasing humour, but also shows a caring side to her personality. The staging and lighting are kept simple and must remain reasonably uncluttered in such a small space. It is difficult therefore, to demonstrate the flamboyance of the monarchy and visually communicate what Edward was giving up for love. The script allows for this by including references to lavish parties, golf and horse riding.
Even though the evening was fictitious, it does allow us to explore how Edward might have wrestled with this momentous decision. To choose love over duty could be deemed to be somewhat selfish, and his character in the play does come across as somewhat self-absorbed, but it is portrayed as though love is his master, both domineering and demanding; whilst he sees the rather less glamourous day to day role of monarch, as a 'job'.
This story hits home, as we currently witness the monarchy being tested by the scandals of Prince Andrew and Megan and Harry's decision to leave their Royal protection and strike out on their own. The only difference being time and a more modern approach to marriage and feminism.
I encourage you to go along to the King's Head Theatre and be that fly-on-the-wall!
The play runs from 14th January until 8th February 2020. To book go to www.kingsheadtheatre.com
Reviewer: Caroline Worswick
Reviewed: 16th January 2020
North West End UK Rating: ★★★★