Calendar Girls - The Musical by Gary Barlow and Tim Firth is the "award-winning" production based on the true story of Yorkshire's own calendar girls - a group of completely ordinary ladies who achieved something highly extraordinary in the name of a man, John Baker who was diagnosed with non-Hodgkin's lymphoma in 1998. John was a much-loved part of a close-knit local Yorkshire community and when he passed away, his wife Angela and her friends at the Women's Institute had an unusual idea to raise some money in his name.
'Calendar Girls' was first released as a movie in 2003 and then toured as a stage version from 2008. In 2014 this current musical version debuted in the Burnsall Village Hall where John Baker had performed with his amateur dramatics company before heading to the West End where it had a successful run and has subsequently toured the UK, featuring many high-profile female cast members. The current casting includes Sarah Jane Buckley (Hollyoaks) as Annie, Sue Devaney (Casualty) as Cora, Lisa Maxwell (Loose Women) as Celia and National Treasure, Ruth Madoc as Jessie.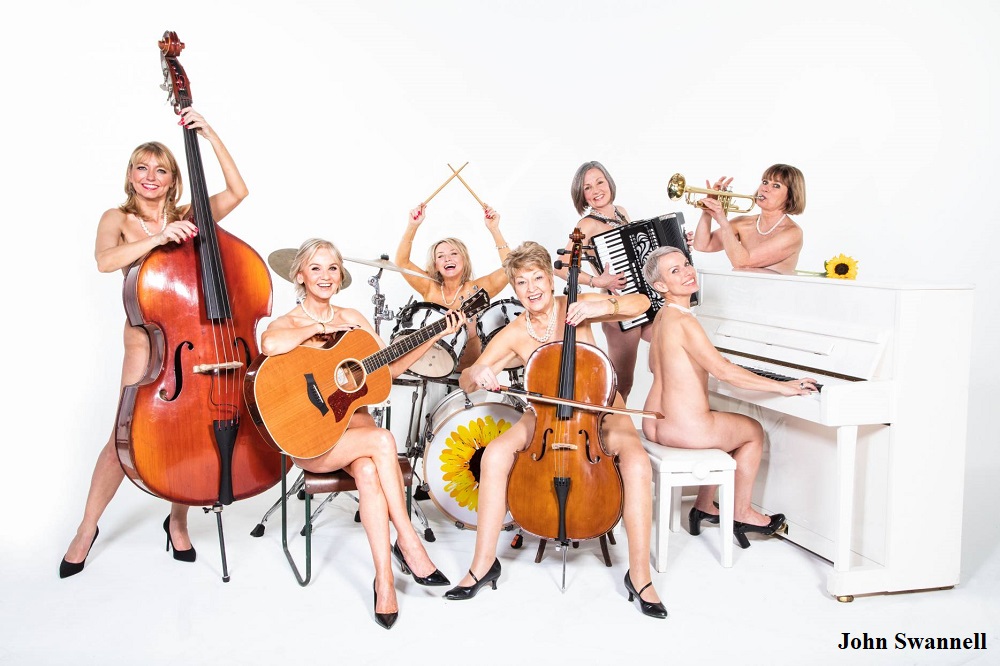 On paper this production should pull out all the stops, a Barlow and Firth writing partnership with a well-known and celebrated story line and all-star cast. The story is jam packed with important themes such as women's societal roles, body and age image, relationships, illness and grief. Without doubt there were moments of theatrical magic, and several scenes that really connected cast and audience. However, in general the production lacked believability and the bond between the cast was lacking and appeared detached with musical numbers that are easily forgettable and lacking substance of the original narrative.
That said there are certainly some notable performances to be highlighted. Buckley is strong in her presentation of newly widowed Annie. She delivered the character to the audience throughout and brought some of the tear-jerker moments with her sensitive and well thought out vocals. In contrast Julia Hills plays stole the show as Ruth, her powerful and heart-breaking performance of 'My Russian Friend and I' without doubt the most honest and believable scene within the production.
A note is also required for the creative team. Despite lack-lustre performances across the board, this production truly shines as a direct result of Oliver Fenwick's beautiful lighting design and Robert Jones' intricate Set/Costume Design. Bravo to this partnership for serving up a true feast for the eyes including rolling Yorkshire Dales and Summer Sunsets as well as many props that perfectly complement the writing.
It goes without saying that Calendar Girls: The Musical is aimed at a certain kind of audience who will of course enjoy what they see and offer a standing ovation at the finale. However, it needs to be accepted as the light entertainment it is, and not confused with some of the bigger, better written musicals currently on offer right now as you certainly won't be signing (or be able to remember) the tunes when you get home.
Calendar Girls continues its tour at theatres across the UK until November. Information about tickets can be found on the website: https://www.calendargirlsthemusical.com
Reviewer: Alan Stuart Malin
Reviewed: 1st October 2019
North West End UK Rating: ★★★