Just what would you do if you had a stalker, or thought you had a stalker? Go to a safe place? Yes, it makes sense. That's how Madeline (Caitlin McEwan) ends up at a lesbian speed dating night and meets Sullivan (Phoebe Naughton) who coincidentally ends up being an ex-detective.
Sullivan then in her "wisdom and expertise" (intentional inverted commas) follows Madeline and the stalker Swann (Tom Macqueen) about London in a bid to solve the mystery.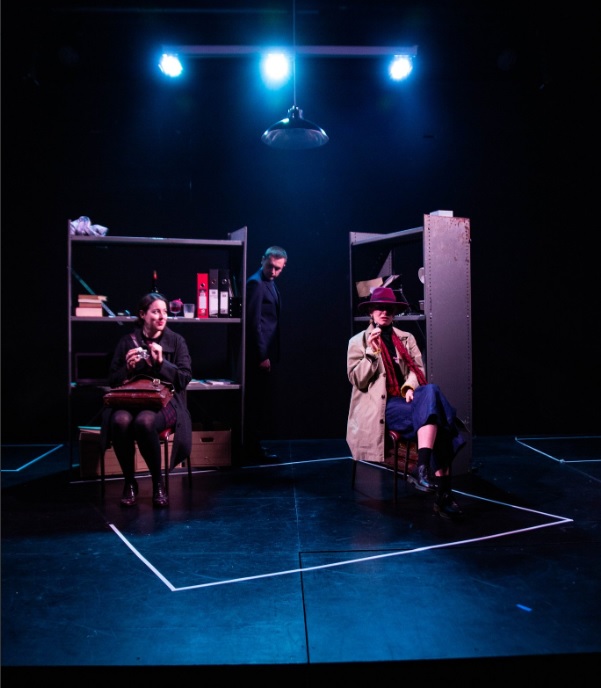 But as any good writer would have it, as Rory Platt is, there is a mish-mash of unexpected stuff that happens to make the plot splinter and split intended to deceive and delight the audience.
A dark comic noir mystery about love and obsession, the dialogue is witty and fast-paced and the narration and acting by Sullivan is top class. The staging, while minimal, works and the atmosphere created on account of the fantastic sound designer Jimmy Sheals, is superb.
'Without that certain thing' is a brilliantly black humour exploration of unrequited love in all its different irrepressible forms.
Until 3rd March https://vaultfestival.com/whats-on/without-that-certain-thing/
Reviewer: Samantha Collett
Reviewed: 27th February 2019
North West End Rating: ★★★★