The average person will speak over 123 million words in a lifetime, so what happens if the government introduces a daily limit of 140 words per person? Well we get to find out in this tightly written love story from Sam Steiner and directed by Nicole Behan which soon widens into an exploration of free speech: you can just imagine that right now, can't you?
The play comprises a series of typically short scenes – presented non-chronologically – between Bernadette (Jessica May Buxton) and Oliver (Joe Shipman), who first meet in a pet cemetery and soon move in together. Like most couples they develop their own private language and secret codes with Oliver's past relationship with the unseen Julie bringing out feelings of jealousy and inadequacy in Bernadette who is keen that they are not recycling their love tokens; conversely her job as a divorce lawyer presents problems for Oliver.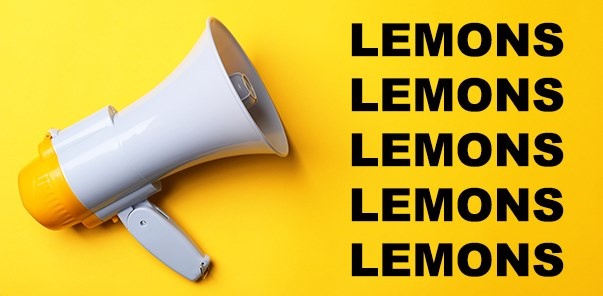 Whilst every relationship has its teething problems, theirs are soon compounded by the introduction of a draconian hush law which means the two of them have to come up with new ways to communicate with each other within the constraints of this new law. But what do you do when one of you arrives home with no words left and the other has been saving theirs up all day just to be able to talk with you? Does that mean they don't care enough about you?
And as with all laws, is there one rule for the rich and one for the working classes which raises the further question of whose voice is most in need of being heard? Does lawyer Bernadette deserve an exemption to allow her to speak more fully in court whilst artist Oliver is restricted when he wants to protest? Without words what happens to free speech? But when actions often speak louder than words, without those very words do we really know what they mean? Does putting a brick through a window actually refer to cracks of a different sort?
Performed in the round which adds a further level of intimacy as we are invited into their relationship, Buxton and Shipman give us seamless and believable performances which capture the deepening connection within a relationship where so much is in fact often unsaid: that fleeting glance; a wistful look; the turned back are used beautifully to capture intimate moods and moments which is further reinforced by the sensitive way in which they sleep together is portrayed and communicated from off-stage. These growing and deepening connections – not without a sidestep or two on the way – drive the play forward as we see something naturally beautiful developing in contrast to the dark Orwellian overtones of the background.
The overall delivery was further complemented by wonderful choreography from Behan around the simplest of staging – less is often more – and clever use of lighting and music to amplify scenes as and when necessary: 'luvit'.
This is a thought-provoking piece of theatre where much is recognisable through the nature of a developing relationship which makes the absurdity of government introducing a word count – augmented by current political events – all the more worryingly believable: I definitely do not want to say you read it here first.
Lemons Lemons Lemons Lemons Lemons is an amateur performance by arrangement with Nick Hern Books. It has been made possible with the support of the Liverpool Everyman & Playhouse. It performs for two further nights on 25th and 26th July at 19.30 at Liverpool Everyman with tickets available at £9 (£7 concessions) via www.wegottickets.com/lemons
Reviewer: Mark Davoren
Reviewed: 24th July 2019
North West End Rating: ★★★★