Fresh from their debut at Glastonbury Festival 2019 winning the performance slot over 1,000 applicants, Naughty Corner Productions have brought Raves R Us to Liverpool Hope Street Theatre with an almighty bang.
Toys R Us is shut down resulting in the loss of 2,000 jobs and leaving the group Sam Brown (Charlie) Ryan Cretney (O'Brien) Samantha Alton (Gwen) and Laura Connolly (Loz) unemployed, downhearted, uncertain about their futures and searching for an escape. Inspired by a true story creatively co-written and expertly directed by Mikee Dickinson and Adam Nicholls.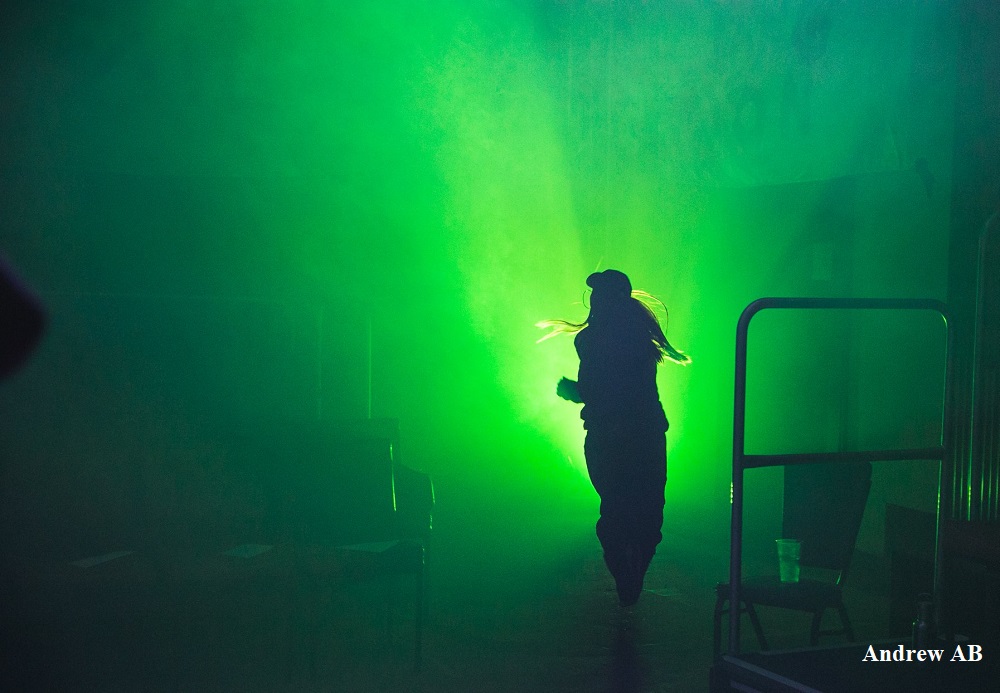 Stage Managed by Catherine Ainsworth. Raves R Us lets us in to the mind of Charlie whose vision is to create a rave to save the world. With the help of the hilarious outcast Liam Powell-Berry and full use of the newly abandoned warehouse situated in Hounslow West London, Bull's Bridge Industrial Estate. Hundreds of party goers attended the illegal rave in the abandoned toy shop, in March 2018 resulting in 5 arrests.
The show took place in a theatre in the round setting, which allowed the audience to immediately feel part of the story. The actors were very skilled in order to let loose from themselves, channelling the frustration and passion of the complexed characters they have created. The story was easy to follow and contained moments of emotional vulnerability alongside a whole lot of comedy.
As the performance unfolded, we were invited out of our chairs to rave along, creating a fantastic party atmosphere. If you're fond of a quieter life it wouldn't be everybody's cup of tea, but it was certainly mine. Raves R Us runs until Saturday the 20th of July at Liverpool's Hope Street Theatre. This production pushes boundaries with an energetic atmosphere, lots of laughs and larger than life presence. It's a show which makes you lose yourself in its madness, forgetting any responsibilities of tomorrow. The wackiest show I have ever witnessed. http://hopestreettheatre.com/whats-on/
Reviewer: Allie McKillop
Reviewed: 17th July 2019
North West End Rating: ★★★★★