Agatha Christie's 'Mousetrap' is the longest running West End play in history and it is still attracting huge audiences today like it did back in 1952 when it first opened in London. Tonight, the Liverpool Empire Theatre has the pleasure of hosting this popular piece of history once more as the show is touring the country and on the way to its 67th anniversary.
This is a show which does not need a rave review to publicise how appealing it is to a wide range of audiences as its popularity speaks for itself. Having never seen "The Mousetrap" before, I was delighted to join the crowds and play a live game of cluedo.
However, being honest, I was left wondering how this show has stood the test of time. Perhaps it's the lavish, classic set and authenticity, perhaps it is just a case of not wanting to be left out but for me, when it comes down to theatre, the writing is outdated and lacked depth.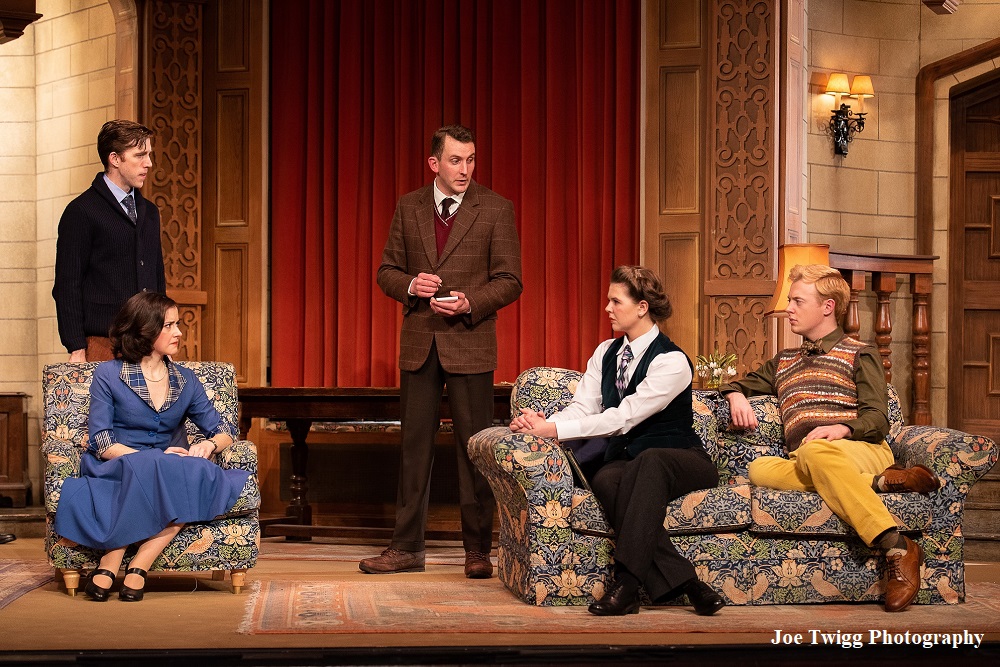 The story follows husband and wife, Giles (Nick Biadon) and Mollie Ralston (Harriet Hare) as they welcome their first residents into Monkswell Guest House. We meet a variety of individuals who wish to rent a room including Major Metcalf (John Griffiths), Miss Casewell (Saskia Vaigncourt-Strallen), Christopher Wren (Lewis Chandler) and Mrs Boyle (Gwyneth Strong). Mr Paravicini (David Alcock) turns up unexpectedly following car troubles due to chaotic snowstorm outside.
As we meet the cast, the wireless tells the audience there has been a murder and advises everyone to lookout for a man wearing "a dark overcoat, light scarf and hat" which is comical as we see every character enter in attire which matches this description.
When Police officer, Sargent Trotter (Geoff Arnold) arrives, the guessing gets underway as he investigates and interviews every individual.
The cast gave strong performances with particularly engaging characterisation from Harriet Hare as Mollie Ralston. The periodic set is stunning and very authentic with the snow special effects produced perfectly through the stained glass window.
It's fair to say that it is classic murder mystery in its historic form and it did create a sense of anticipation and mystery which left the audience guessing. However with the development of theatre and the pace of some more contemporary productions, this piece is up against modern shows that are filled with complex subplots, comedy, love stories, as well as anticipation and mystery.
Overall, if you haven't seen Agatha Christie's work before, I think it is worth joining the 'family' as they described it and don't forget to keep the secret! The ending is excellent – especially if you don't know it!
Agatha Christie's 'The Mousetrap' runs at Liverpool Empire Threat until Saturday 1st June.
Reviewer: Blathine Maguire
Reviewed: 30th May 2019
North West End Rating: ★★★