It is difficult to fathom how Matthew Bourne continues to reimagine his already ground-breaking interpretation of Swan Lake, yet he has absolutely triumphed in this 2019 version of the well-loved ballet.
The return of Bourne's Swan Lake is utterly captivating. The original ballet has the customary male-female partnership, yet after seeing Bourne's Swan Lake now or when it was first created in 1995, it is hard to imagine it any other way than Bourne's way. What is beautiful about this production is it still leaves the audience questioning and is open to interpretation. It is rare you leave the theatre with questions and reeling with emotion and reflection, however this performance defies you not to!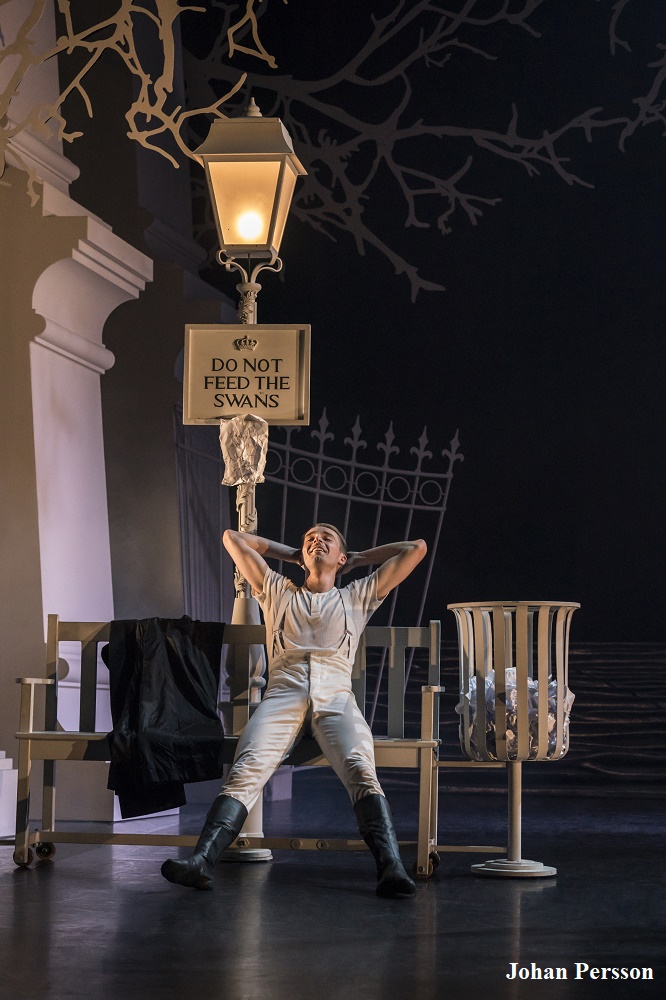 Thanks to Liverpool- born designer Lez Brotherston, the set is as to be expected- completely breath-taking. As well as this, the beautiful reimagined choreography is delicate, sincere and passionate at varying degrees throughout the performance. The remarkably talented New Adventures regular Liam Mower is a sight to behold- a spritely Prince yet a tormented soul. His energy and passion is transparent throughout and no doubt captured the attention of the very back row of the Empire Theatre. His several encounters with The Swan or The Stranger, played by Max Westwell, were powerful and moving. Their dance sequences appeared to be completely effortless. Witnessing them moving completely in sync, almost appearing as one, added beautiful to the storytelling of this much-loved piece of theatre. Westwell is a magnificent vision, whose muscular, dominating presence contrasts effectively with the vulnerable naiveties of the Prince. His performance in Act 3 at The Royal Ball was particularly wonderful to behold.
Special mention must also be given to Freya Field who plays the Prince's wholly unsuitable girlfriend with the poor etiquette most theatre goers dread. Her witty, comedic timing was welcomed by the audience and was well placed throughout in consideration of the intensity of the story.
Whether you are a regular theatre goer, a die-hard fan of the ballet or a little ambivalent about the world of theatre, Bourne's Swan Lake has something to offer everyone. It remains a mystery as to how Bourne continues to better himself, yet he continues to do so. One thing is for certain, Bourne's Swan Lake continues to be beautiful, heart-wrenching, dark yet often unexpectedly light and a truly outstanding, invigorating piece of theatre. Bravo.
Reviewer: Sarah Goldsmith
Reviewed: 9th April 2019
North West End Rating: ★★★★★