In the midst of LIPA's Spring and Summer season of public performances, the third year Acting students, this week, have taken to the stage with a production of Dennis Kelly's version of George Kaiser's play From Morning to Midnight. The play tells the story of a bank clerk who decides to start a brand new life when he steals a huge amount of money from the bank he works in.
Kay Michael directs the play and she does a good job bringing to life a play with a huge number of varied characters and a huge number of locations. Thomas Ashcroft's lighting design helps to show different locations and Lena Kennard's set design is brilliantly adaptable. Kennard's costumes are fantastic – and there are a lot of them!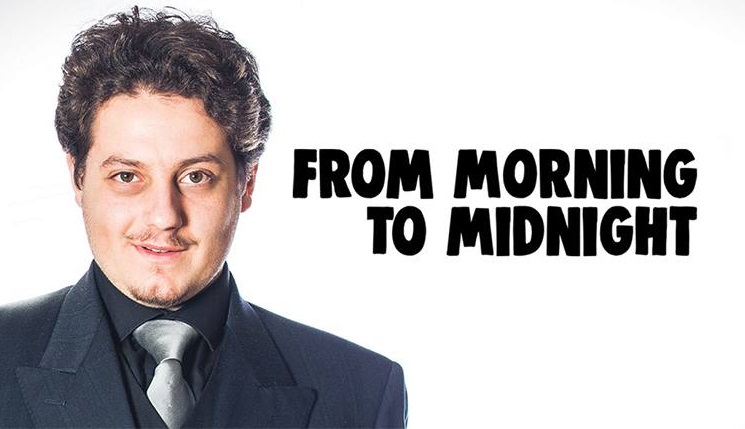 Conor Ballingall has a great stage presence and he is a fantastic character actor. He is very entertaining to watch. Jadean Bailey has some great moments as the Manager and her performance is truly engaging. Gavin Duffy brings a fantastic energy to the stage playing the teenaged son of Lauren Foster's wealthy mother. Foster has a wonderful sense of class to her portrayal of the role.
The stand outs of the show for me were Katie George as S/A Girl and Berwyn Jones as Clerk. The two developed a great on stage relationship throughout which made the ending particularly impactful. George did a great job creating the character despite not having a lot of dialogue. Jones led the cast expertly and his performance of this incredibly complex and huge character was truly impressive. The character goes through a lot of ups and downs through the show and Jones portrayed this wonderfully.
The biggest flaw with this show was the script for me. The show felt quite disjointed at times and some of the scenes felt quite long and not a huge amount happened in the play dramatically. The cast and creative team, however, did a fantastic job of making a very challenging script quite entertaining and engaging so a huge amount of credit to everyone involved.
From Morning to Midnight runs at Sennheiser Studio Theatre, LIPA until Saturday 30th March 2019. Tickets are available through Unity Theatre.
Reviewer: Jacob Bush
Reviewed: 28th March 2019
North West End Rating: ★★★