Brimstone Theatre has taken over Liverpool's Royal Court Studio this week with their production of Paul Burns' play DNR. The play tells the story of Ken Fraser and his mental deterioration. The characters in the play are very well written and the play has some funny moments, although perhaps not enough to be described as a comedy.
Paul Codman leads the cast as Ken terrifically. His performance is full of emotion and the audience really invest in the character and his relationships with the staff at the home he is in. He shows the deterioration of the mental state of the character very believably.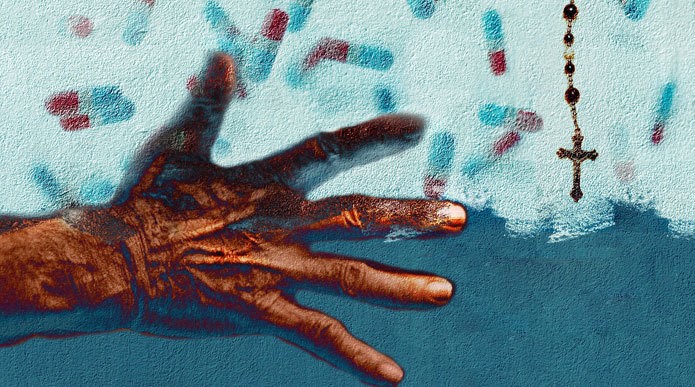 Pauline Davies gets a few laughs as Granny Murphy and she's perfectly unlikeable as the over-attentive Denise. Faye Caddick is fantastic in her roles. She's very likeable as carer Magda and she does a tremendous job at making her characters different. James O'Brien does an equally fantastic job at making his characters different. The character of Liam wouldn't have harmed from a little more development however to give the audience a clearer idea on how they should respond to one of the major actions of Liam.
Rowan Dyer directs this production and he does a brilliant job at staging this play. The set design and staging are very simple but this really puts the focus on the characters and their relationships and stories. The lighting design of this production is also very effective and helpful in showing what is happening in the real world and what is happening. Unfortunately the lighting designer isn't credited on the programme sheet to give them the credit they deserve.
DNR is a great insight into what it's like growing old in a home. It seemed very close to home for some of the more elderly members of the audience.
The play is well worth seeing if you can get to the Royal Court this week. I look forward to seeing whatever Brimstone Theatre do next. http://www.royalcourtliverpool.co.uk/whats-on/dnr-do-not-resurrect/
Reviewer: Jacob Bush
Reviewed: 13th February 2019
North West End Rating: ★★★★