Ballet Theatre UK took over the Epstein Theatre for one night only to present their version of the classic fairytale Beauty and the Beast. There's no talking candlestick or handsome yet nasty suitor for Beauty in this version but there are beautiful costumes, sets and music.
Martyn Plant's set design is quite simple but his design for the Beast's castle gates and rose bushes are gorgeous. Daniel Hope's costumes are truly beautiful. They encapsulate what people expect from ballet whilst fitting with the story of the piece.
This version of Beauty and the Beast has music by Antonín Leopold Dvořák. His music is beautiful although the sound wasn't brilliant in this venue unfortunately. The music was very quiet for most of the show. Christopher Moore's choreography is beautiful. In parts it's repetitive as ballet often can be but there are some lovely repeated motifs in the show.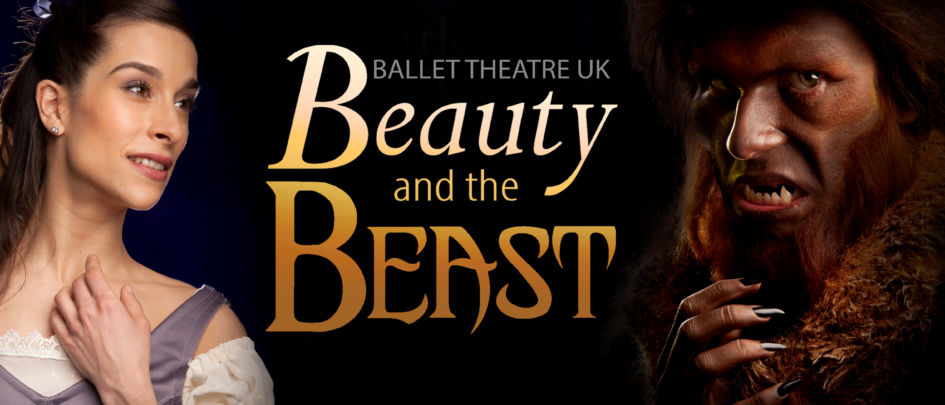 Erin Flaherty plays Beauty and she dances beautifully. At times, I felt she could look a little more interested and like she was enjoying it, but she carried the show well. Ben Crossley Pritchard plays Beauty's Father in this production. He acted the role brilliantly and even without words, you could tell how much the character really worried about Beauty. His dancing was great throughout and his dances with Flaherty were heart-warming to watch. Anna Yilaho plays the Enchantress. She's enjoyable to watch but doesn't always stand out from the ensemble. It would have been good if she was costumed differently from the rest of the cast. Oliver Cooper does a brilliant job as the Prince/the Beast. He was very enjoyable to watch and acted his role very well. The transformation of him back into the Prince was simple but very well done.
The principals are supported by a wonderful ensemble of dancers. Rhys Thomas was a particular stand out for me. His expertise in his field was very clear in his dancing.
Beauty and the Beast in this format has a simplified story to that which you may know but the story is still easy to follow, despite the lack of words. I'd recommend this production as a great way to get children into the theatre to see something other than panto. It's a very enjoyable evening out with a very reasonable running time.
Beauty and the Beast is on tour until early February before Ballet Theatre UK tour with their version of the classic ballet Swan Lake.
Reviewer: Jacob Bush
Reviewed: 25th January 2018
North West End Rating: ★★★