As one would expect from a play about recently graduated students, it starts with a crash, bang, and wallop as we meet fast-food employee David (Adam Nicholls), unemployed Andy (Nick Sheedy), zero-hours Paul (Callum Forbes), larger and louder two-jobs Chloe (Sam Walton), and Lois (Faye Caddick) whose retail job pays so little she has to live with her mum and dad.
Our famous five meet in the garden, their heads still full of student days, their lives still full of student antics – never trust Andy with a fire alarm – as they embrace big, bold, and brash hedonism. This is in fact the calm before an impending storm, lulling our cast and audience into fits of laughter as the comedy mayhem unfolds, because there is a darkness on the horizon slowly beginning to shroud the light of their youth as their fun succumbs to the harsh realities of life.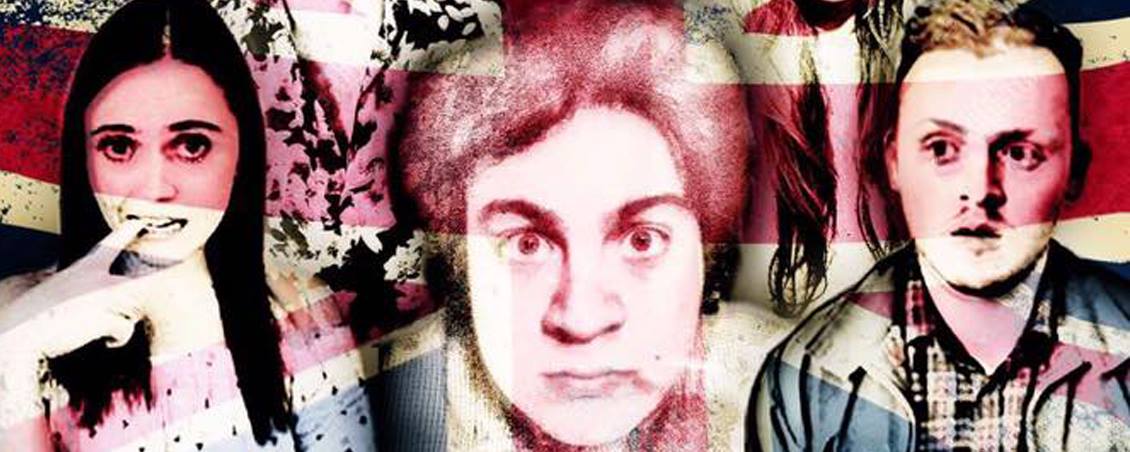 Emotional Paul is a sensitive soul searching for his dreams; Andy is more of a realist having been confronted by his problems straight in the face. It's moving and it hurts because within the space of an hour we have laughed and partied with them and then seen their hopes dashed.
- The hope of no tuition fees lost in a coalition
- The hope of a wider freedom lost in a referendum
- The hope of no more student debt lost in a parliamentary pact
When a degree doesn't open that gateway to fame and fortune which is supposed to pay off your debt, when 75% will never earn enough to have to pay it off, then what next? Well there is a choice. Two perhaps. More study. Or travel. Hide away from the facts although they'll never go away. Well maybe for just one moment. That text. That glimmer of something good, even it won't last forever.
The British Idles is written, directed and starring Forbes and derived from a piece submitted as part of his Master Degree at Edge Lane University who in association with SpaceUK, are producing this with Naughty Corner Productions, and this was the exclusive Edinburgh Fringe preview. Unsurprisingly it demonstrates a wide range of stage crafting which on another occasion could be too much, but in the context of this play works brilliantly, if now and again, somewhat surreally, as it holds a light up to the hypocrisy and self-interest of politician and the media.
Bleak? Maybe. But as the character Andy notes in the play to the others: if you only ever sit and moan then nothing will ever change. Hopefully the performances at the Edinburgh Fringe will help the penny well and truly drop for others with the strong performance from this talented cast.
Naughty Corner Productions is a Liverpool-based Theatre company formed in 2013 by two Edge Hill University Drama graduates, who create a genre busting selection of original theatre productions by collaborating with the best up and coming actors and performers around. Further details can be found at http://naughtycornerproductions.com/
unitytheatre is Liverpool's small-scale theatre with big ambitions to showcase challenging, innovative, risky and unusual work. Further details on this and their work with the local community can be found at www.unitytheatreliverpool.co.uk
This performance was dedicated to Patrick McVeigh, Caddick's grandfather, who sadly passed this week.
Reviewer: Mark Davoren
Date: 22nd July 2017
North West End Rating: ★★★★