Something magical happens the second I enter Preston's Charter Theatre and it's great. A green land of countryside is evoked with the sounds of crickets and birdsong against a flowing river. Hats off to the sound design, provided by Jack Hubbard and Jack Rodriguez in this production of Wind in the Willows by Preston College's Performing Arts.
Atmosphere is set immediately transforming an audience to child hood memories. It cleverly makes you feel like you are by the riverbank, where well known characters of Kenneth Grahame's 1908 much loved novel reside.
The programme informs that they were very fortunate to have rights to the show so close to the run at the Palladium in London. So it's an exciting opportunity to have it brought to the North West, despite the luke warm reviews.
A fantastic open score greets the audience of 'Spring.' The scenery has been carefully designed and painted while all the cast dressed as animals sing their hearts out in an uplifting and enticing manner. A chorus of finely tuned voices reverberates around the hall.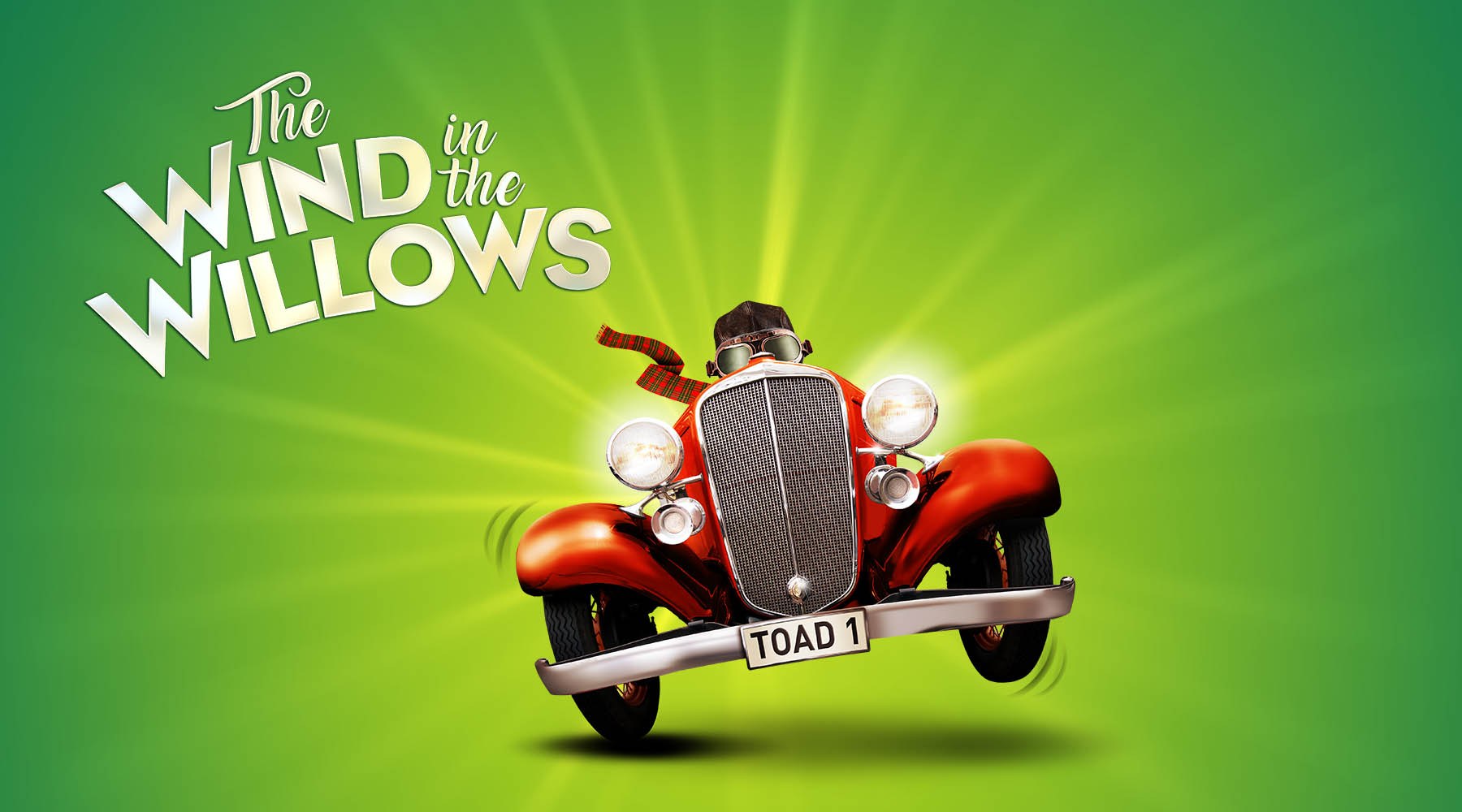 This comedy performance is hilarious as a host of body co-ordination and expressive acting from the students is delightful and of a very high standard. The energy and enthusiasm is apparent and it's great to see students enjoying every minute.
Mole is heart warmingly play by Charlotte Hargreaves, while an endearing Rat is played by John-Paul O'Reilly. They make a charming comedy duo; in a duet 'Sailing Down the River,' accompanied by moving visual scenery so it really does give the impression of sailing.
The scenery was consistently impressive with a hand painted backdrop of Hardup Hall where the exuberant Mr Toad lives played by Christopher Forrest. He captures the dramatics of Toad and has everyone splitting their sides with his funny mannerisms and cheeky delivery.
There are some fantastic improvised props, (Alex Johnson) including broken umbrellas and the Wild Wood scene is dynamic with the weasel gang and special effects giving a punchy sassy performance.
The sets were very imaginative – a huge fireplace backdrop for Badgers place and a projection of a prison cell for an incarcerated Toad.
The cast make-up was also very creative and professional as were the costumes. There were some lovely pink dresses and Ratty's face looked brilliant.
The show itself had fantastic energy the cast were always enchanting and the harmonies of the beautiful vocals excellent. Christopher Forrest's Toad is so funny when he escapes from jail in a dress with the washer woman and Portia and Mrs Otter (Chloe Hadley and Katy Makinson) are utterly compelling.
A whole compilation of sound, visual effects and movement, excellent musical theatre make this anarchic romp a real gem. The cast give quirky characterful performances and bring the original story to life. It makes you want to read the book again and definitely look forward to see more of Preston College Musical Theatre productions as they had something very special.
Reviewer: Rachel Foster
Reviewed: 15th June 2018
North West End Rating: ★★★★★