Legally Blonde the musical opens with a high energy number as sorority girls cycle around the stage. Expressing their excitement from learning that their friend Elle Woods has just got engaged to her boyfriend Warner. However the majority of the audience are all too aware this isn't the case.
The show continues with Elle as she works hard to gain her place at Harvard Law - following Warner in the hopes he will fall in love with her once he can see her as a serious girlfriend. This is all told through fantastic songs and choreography that had the audience cheering and clapping along in no time.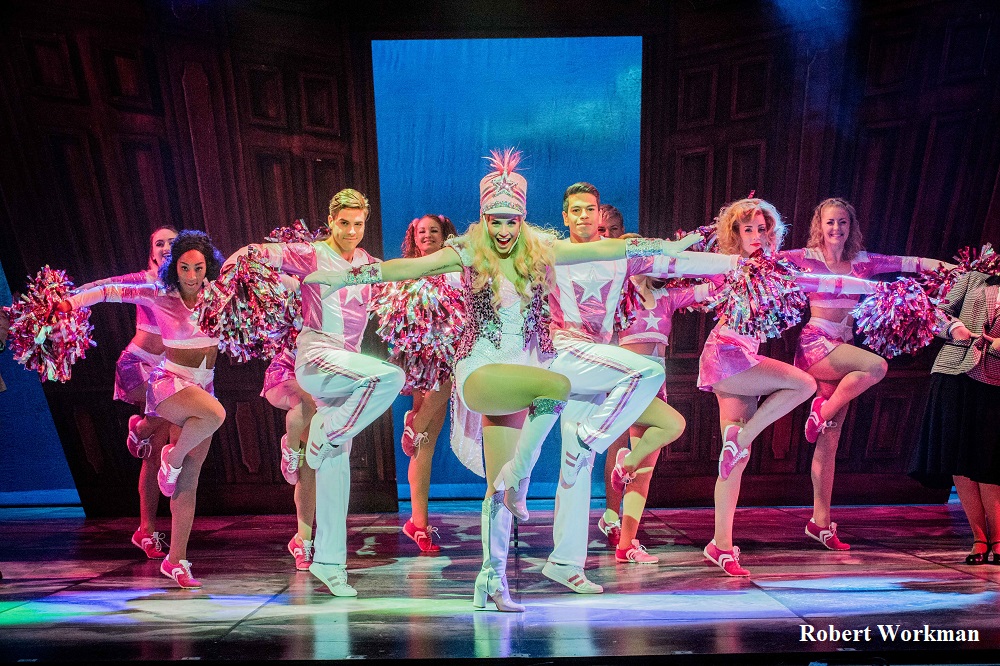 Act 2 opens with the court trial of Brooke Wyndham fantastically played by Helen Petrovna. She performs her number Whipped into Shape with the use of skipping ropes which is timid perfectly. This creative and impressive number was a fantastic return after the interval and completely set the mood for the rest of the show. Which continued with further fantastic choreography and toe tapping songs until the final curtain call.
The set is bright, fun and sometimes over the top - yet this added to the charm and humour of the show. It was quickly and seemingly effortlessly transformed into a sorority house, a department store, a court room and all the other much loved places found in the film. With the favourite being the beauty salon Hair Affair which featured the famous bend and snap along with some new hilarious characters not previously known.
The stand out performances came from Rita Simmons who put a fantastic twist of her much loved character Paulette. She had the audience howling with laughter whenever she was on stage and her musicals numbers were mesmerising. David Barrett who played Emmett was also an audience favourite. Followed closely by Bill Ward who played Professor Callahan and had perfect comic timing and fantastic over the top expressions. A special mention has to be given to Bruiser the dog who stole the show in every scene she was in.
The musical medley at the end, which see all the cast members dressed in pink gets the audience on their feet and clapping along in no time. Ensuring everybody left the theatre with smiles on their faces and unable to shift some of the catchy tunes for days.
A wonderfully talented cast and a brilliant new telling of the much loved story makes for a show that's defiantly not to be missed.
Reviewer: Ellie Close
Reviewed: 9th April 2018
North West End Rating: ★★★★★