Part of the Greater Manchester Fringe Festival, Lock 91 provides an atmospheric location to stage this inclusive piece of immersive theatre. The layout of the space lends itself to this type of production.
Writer Rois Doherty has dreamt up the interesting concept of taking sides in an argument between two fiery characters which is based upon the lives of William Butler Yeats and Maud Gonne. The piece is set in today's time but alludes to the characters having been dead for years and that they are caught in purgatory. Yeats was part of the Irish literary revival and his first volume of verse appeared in 1887. He jointly founded the Irish Theatre (now Abbey Theatre) and wrote many plays using his love of mysticism and Irish legends and won the Nobel Prize in Literature in 1923. Maud Gonne was an activist and staunch supporter of Women's Rights and the Irish Republic. Yeats was besotted with Gonne and he wrote many poems using her as his muse.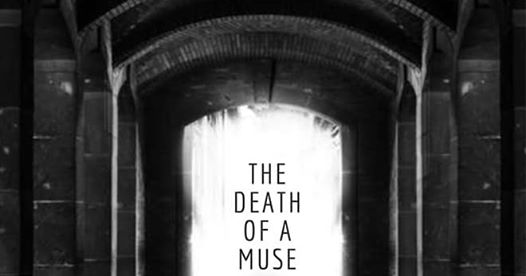 It is interesting that the piece does not run in linear order but tends to hop around different time periods. This has the effect of keeping you interested and retains the audiences focus. The story of Yeats and Gonne is an interesting one and with the addition of Gonne's daughter Iseult, we learn about the strong character of Gonne and her lack of emotional attachment to her daughter.
The staging is kept simple as very little in the way of props in really needed due to the powerful nature of the storytelling. The characterisation is impressively carried off by Patrick O'Donnel as Yeats, Kerry Ely as Gonne, Megan Challinor as Iseult Gonne and Liam Collins as John MacBride. The actors easily move around the audience, enveloping them in the tempestuous moods and emotions of the characters.
After witnessing the life and times of Yeats and Gonne, the audience is asked to vote who should go to heaven and who should go to hell? I felt that this could be made more of as an ending. I felt the end was slightly rushed and maybe a little recap of the main points made through the play would help to make the ending more of an event!
Overall this is a well thought out piece of theatre. Well done to BelleVedere Theatre Company who have staged this exciting immersive experience.
The play runs on 9th, 16th and 24th July 2019 at 7pm at Lock 91, Century Street, Manchester. For tickets click here https://manchesterfringe.eventotron.com/?event=36111
See also Twitter page @bellevederethtr
Reviewer: Caroline Worswick
Reviewed: 9th July 2019
North West End Rating: ★★★★