Upon arriving at 53Two this evening for the latest offering from this year's Greater Manchester Fringe I was presented with a bus ticket in preparation for boarding "The 43", a clever and show specific way of engaging the audience from the first moment.
If you live in or near Manchester it is almost impossible for you not to know of The 43 bus which runs from Manchester Piccadilly and Manchester Airport 24 hours a day, 7 days a week. Cheeky Peacocks Theatre Company have taken experiences they've encountered on this iconic route to provide an hour long comedy about the customers of this service.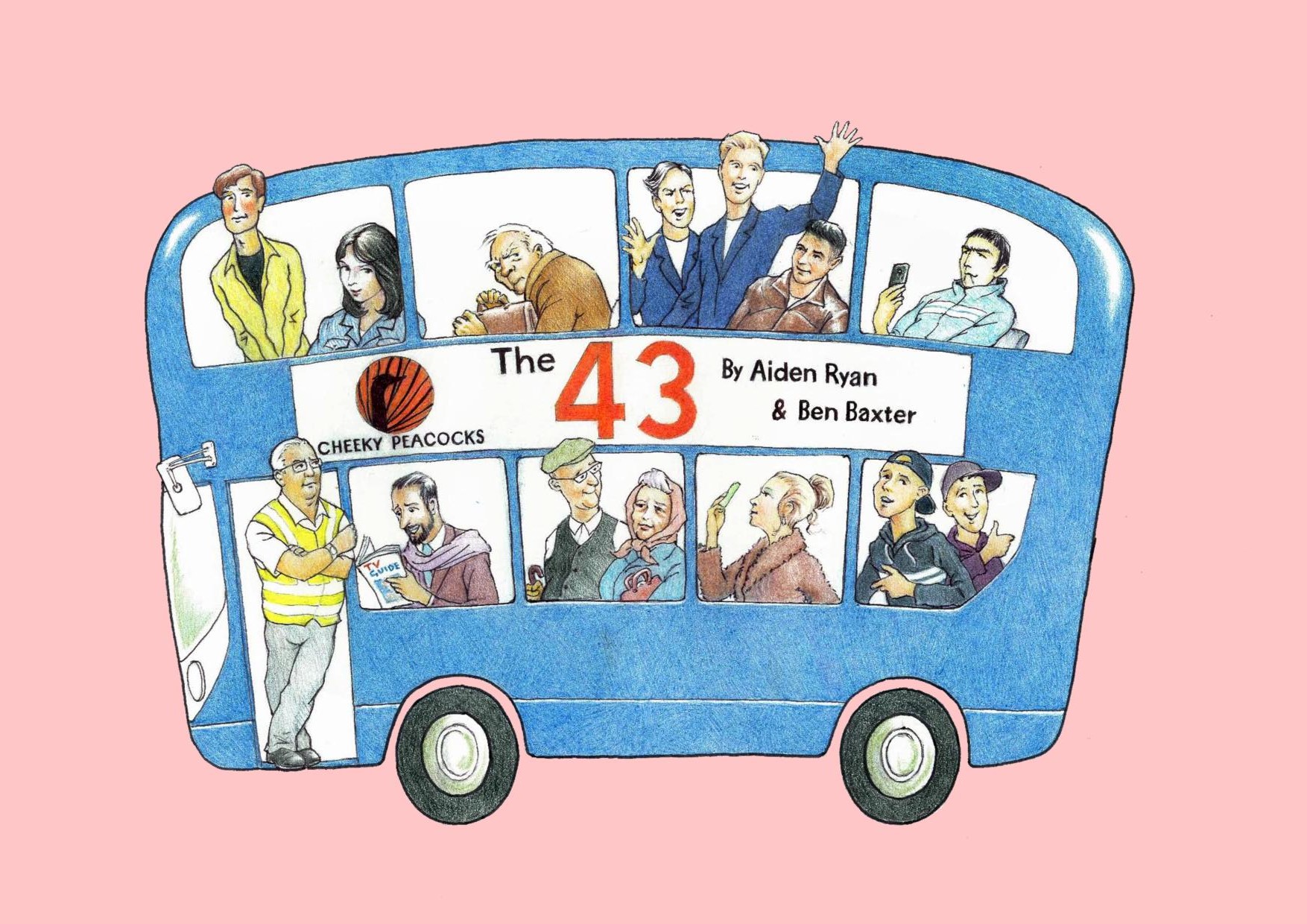 Opening with a mischievous youngsters rapping from the back seat of the bus and talking about girls we also see a couple who clearly fancy each other but don't have the courage to speak up. A Coronation Street super fan, contestants on route to X-Factor auditions and a bickering old couple are just some of the people we meet during the evening.
Written by Aiden Ryan and Ben Baxter the show resonates more with people who know of The 43, however the comedy isn't solely dependent of this fact. A simple stage with chairs to act as bus seats complete with grab poles, a driver's seat and bus steering wheel serve their purpose well. Sound effects and voice overs are provided by the cast throughout, however the bus noises and jolting became a little over used and tiresome towards the end for me.
The stand out part of the evening was the interaction between the two X-Factor contestants on their way to auditions. Without giving too much away the writing here was superb and the use of song titles littered within the text was inspired.
With references to how Manchester has changed over the years and the introduction of the Trams there is something in this play for all. Personally, I was expecting a little more from the show, however the basis is there for something that could be rather good with a little refinement.
The 43 continues at 53Two this evening as part of Greater Manchester Fringe. http://bit.ly/1GdC3gF
Reviewer: Paul Downham
Reviewed: 21st July 2017
North West End Rating: ★★★