When people enter into relationships, they believe that they will endure - last forever. But often, forever changes and life has a habit of throwing spokes into the wheels that guide our dreams.
I was very much looking forward to seeing 'Forever Changes' as I have experienced the talented Producer '​Mr Millerman Presents 'just a few weeks ago with his SMASH hit 'Yank' currently playing at The Charing Cross Theatre London.
I am very happy to say that I came away feeling empowered and with a sense of heartache in a good way!!!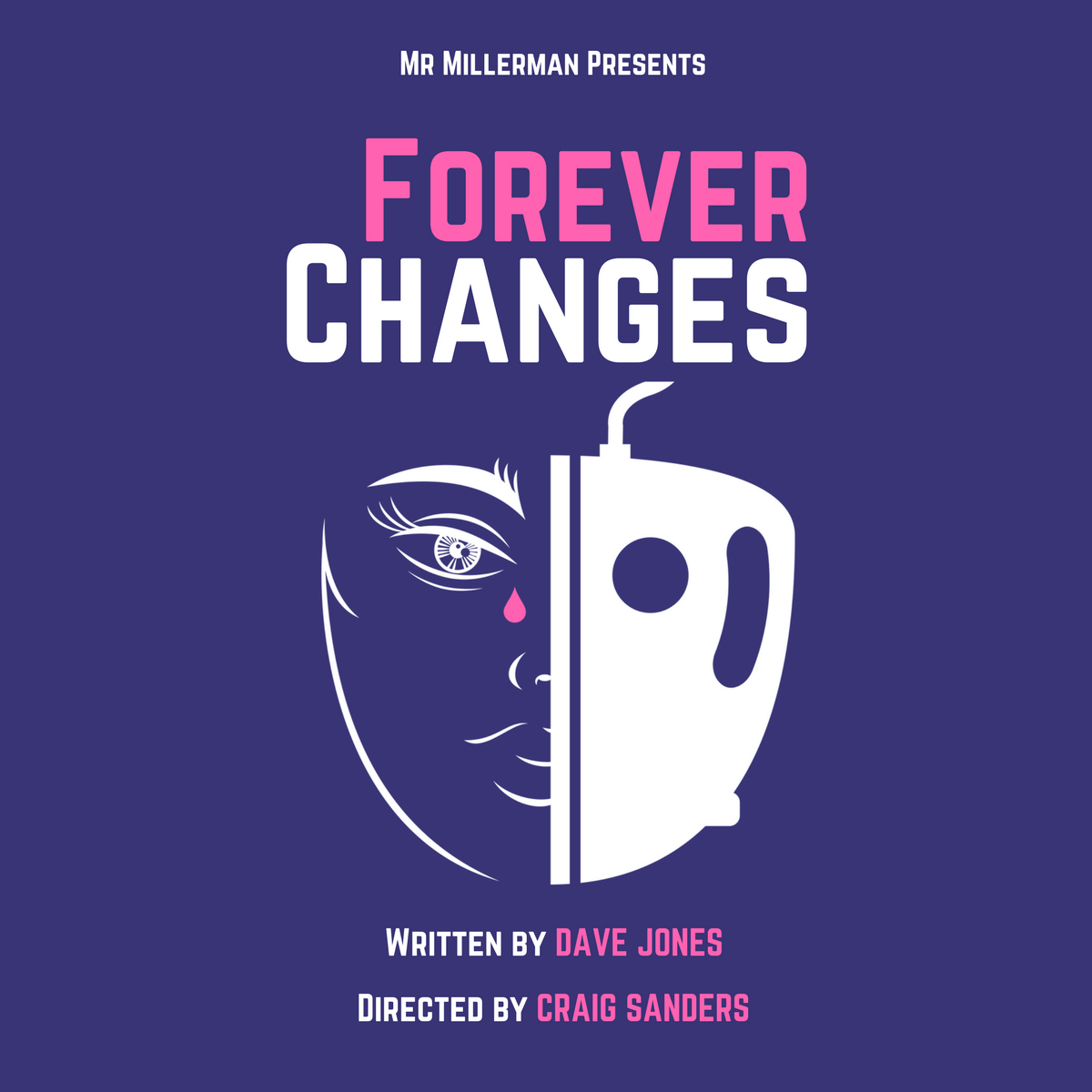 The Play uses many social issues women and men are faced with still in this modern day. 'Forever Changes' not only shows the repercussions of domestic abuse on the the perpetrators and survivors, but the impact on friends and family around them. I felt the Writer (Dave Jones) really gives us a sense of how serious these issues are in his writing.
The story revolves around an average everyday couple. . . . or so it seemed. As the play progresses we find that the marriage starts to crumble due to husband Joe (Adrian Palmer) lays his hands on his wife Eleanor (Mary Gerardine Hooton) after a few beers at the pub.
I have to say Hooton stole the show for me with her emotions and portal of several characters each one having different traits. She guides us through her heartbreak with so much conviction. I only wish she would vocalise a little louder due to the play having sounds played throughout (composed by Deane Smith)
Adrian Palmer could be a Villain in the movies as he uses not physical aggression but mentally breaks you down through the show, especially when he talks us through his characters childhood I won't give too much away but it gave me chills!
I also have to mention Craig Sanders (Director) his direction to both actors was noted he really made the piece stand tall and give its legs to stand on.
I really enjoyed this play and would say it's a hot ticket this fringe season. I cannot wait to see what Mr Millerman Presents NEXT!!!!!
Reviewer: Jordan Smart
Reviewed: 17th July 2017
North West End Rating: ★★★★