I am sure everybody has at least once in their life wondered what it would be like to emigrate to Australia. To live on the other side of the world under perfectly blue skies, soaking up endless sunshine and spending days besides the beach. "Why Does Everybody Want to Move to Australia" explores the story of two such dreamers and follows them as they make their dream a reality.
This comedy was the second Greater Manchester Fringe offering of the week from Blue Masque Theatre and once again was performed at the Waterside Arts Centre in Sale. Author and Director Rhonwen McCormack is perfectly placed to write this play having grown up on the other side of the world. The result is an honest look at the realities associated with making one of the biggest decisions of your life.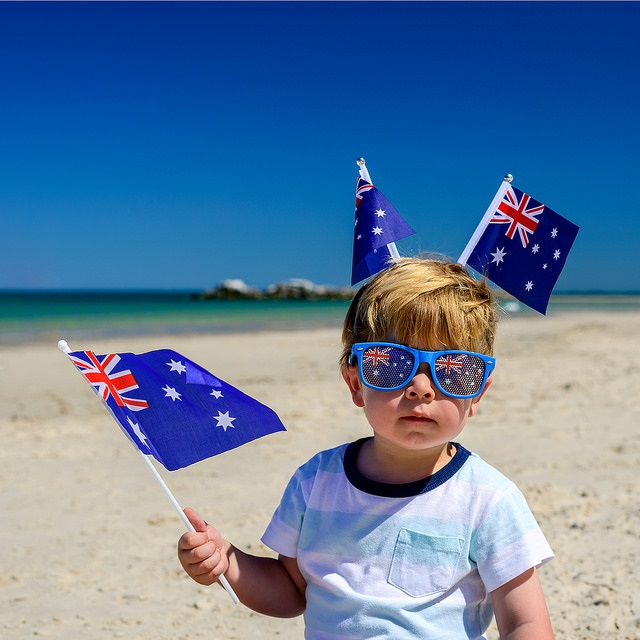 The story follows Renée (Suzanne Nichole Preston) from Yorkshire and Mancunian Magnus (Phil Chadwick). Both have dreams of moving to Australia, however neither have the required qualifications listed by the country in order to gain a Visa. Renée, a hairdresser, a profession recently taken off the list has to reinvent her job title in order to qualify whilst Magnus has to convince his wife Ellen (Rachel Voldman) to travel as she is a nurse, a skill much in demand.
This rehearsed reading has real promise. The main cast are supported by John F Doull and Rob Stuart-Hudson playing a number of different roles alongside Emma Jane Ramsden who performs more accents than I think I know!
As the story unfolds you find yourself relating to the characters and sympathising with the barriers put in their way to achieve their dreams and also the obstacles they have to overcome to fulfil those same dreams. Personally I found the pace wains a bit in the middle, however this was a rehearsed reading and the first time it has been publically performed. With further development this will be an entertaining piece of theatre.
So how do the dreams play out? Does everyone live happily ever after? Is life really better in Australia? Keep an eye out for this play making a return soon, grab a ticket and go find out. You'll have an entertaining evening and hopefully like me an educational one also.
Blue Masque Theatre return next year with their first full professional production of "Fear of Driving" written again by Rhonwen McCormack. You can follow their journey on Facebook and Twitter.
Reviewer: Paul Downham
Reviewed: 7th July 2017
North West End Rating: ★★★