Underdog Theatre comes to Salford as part of The Greater Manchester Fringe Festival with this tale of two young men, best friends and flat-sharing, deciding to pack it all in and go travelling through central and eastern Asia for as long as the money lasts. They have been talking and planning this trip seemingly for many years but never actually quite got round to doing it, until now. Now they are serious. That is until one of them has a one-night-stand at a party, and the girl, 10 years his junior, comes back to tell him that she's pregnant. (They had unprotected sex).
This causes him to now rethink his trip and his feelings since he now has a baby child growing inside of this 19 year old girl, and his feelings for her change as he sees more and more of her. He plays the ball in a game of human ping-pong between his best friend and still telling him he is going on the trip, and the girl, telling her he will stay with her and look after her and the baby. It's not entirely his fault why he never does get round to making a decision one way or the other. Both his friend and the girl are very strong characters and use emotional blackmail on him to great effect.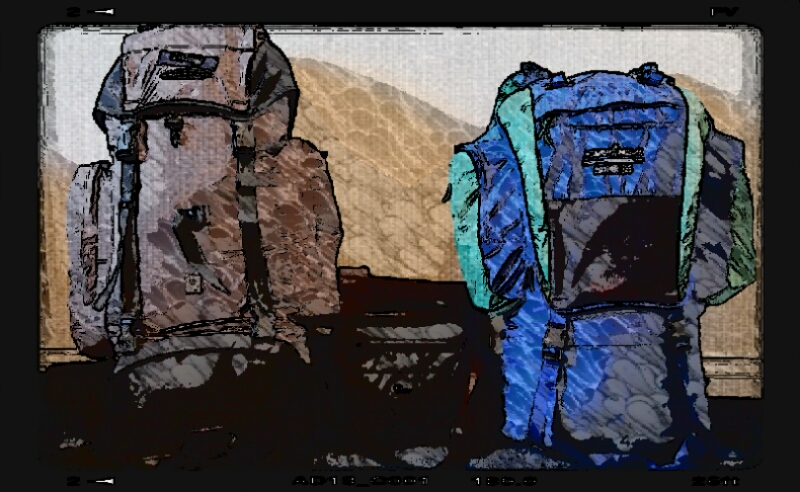 He does eventually make a decision and (so I don't spoil it for you), I'll leave it there.
The actors are all strong individual characters, and also work very well together. Luke Richards plays Ryan; the poor chap torn between his travel plans and his paternal instincts with ease and sincerity. Charles Horcombe is his best buddy Carl, who embodied the character perfectly, changing from childish excitement for the trip to anger and jealousy, from petulance to stubbornness, and back to excitement again with total conviction. Amy Dee (no relation) plays the girl, Kerry, again extremely convincingly, and I was all the time being torn between liking and hating her, which I guess was the whole idea.
The stage at The Eagle Inn was not really ideal for this production, making the space claustrophobic and cramped, with some slightly eggy scene changes; but it worked better than most things I have seen performed there.
I am assuming the writer, Clarke McWilliam directed this play as no director is actually credited, and if so, he naturally understood the play better than anyone and was able to infuse the three cast members with the nuances and characterisations he had written. It was very solidly directed in this regard. Some moments though simply didn't work very well for me; this was especially so when Kerry's waters burst. I also found the writing was too predictable; the humour being almost Whitehall Farce style in its exposition, and it felt, dramatically like I was watching an episode of Eastenders. It really was incredible how much mileage can be wrought out of one simple premise. That was both the play's grace and downfall.
A very good introduction to The GM Fringe Festival this year, and am looking forward to see what else is on offer.
Reviewer: Mark Dee
Reviewed: 4th July 2016
North West End Review: ★★★