Young and old were left laughing all night after a fantastic stand up show from Lee Nelson. Known for his chavvy London on screen character, Simon Brodkin revealed his true comic genius tonight at The Lowry.
Going into the show, I was sceptical to say the least that it was going to be a follow on from his original character of the "London chav" however I was pleasantly surprised to see that Nelson had evolved from this character into a hilarious "grown up".
From the youngest in the audience, Cain and Tom (15 & 16) to the oldest, June and Jake (70 & 71) (we learnt this from the age auction at the beginning of the show!) there was something in the show for everyone. It was clear from the start that this was going to be a lot of audience participation, which could have gone terribly wrong, however there was a lot of quick comebacks, witty anecdotes and a lot of thinking on his feet, which left everyone in stitches.
The flow of the show was great and it moved seamlessly between the more scripted bits of the show and the reactive content and I really enjoyed the fact that a lot of the time you couldn't tell which was which because some of the comebacks which Nelson made was so quick you were blown away with how good his comic skills were.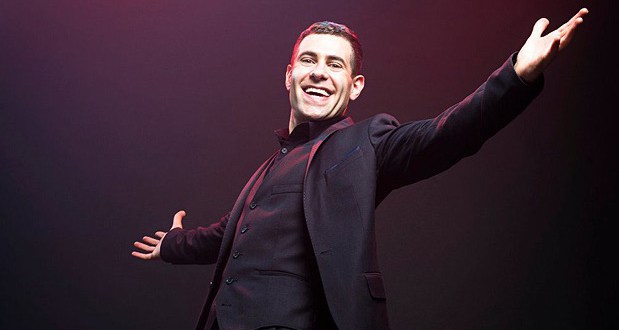 I particularly enjoyed how he managed to keep going back to the same members of the audience (some enjoyed that more than others!) which helped with the flow of the show and tied it all together really nicely.
One highlight was when Nelson had to admit defeat when an audience member's story was better than his. When talking about getting kicked out of school, he asked us whether anyone had also been kicked out and a story of throwing an apple at a headmistress was given to him; apparently this was funnier than the comic's himself and alas we never got to hear how he himself was expelled!
The Quays Theatre at The Lowry was the perfect setting for this show as it was quite intimate which Nelson used to his advantage and could engage with all of the audience from the stalls to the higher tiers. He managed to make everyone feel involved within the show however it's obvious that he would be able to have that rapport whatever the setting.
Overall, I thoroughly enjoyed the show and will definitely be booking tickets the next time he's up north!
Reviewed: 7th February 2016
Reviewer: Katie Chesworth