Walking into the Quays Theatre to the background blaring of generic rock music and the shouts of a drunken man somewhere in the second tier of seating, I knew my night was going to go one of two ways.
Tom Stade, of Live at the Apollo fame, recently completed a run at the Edinburgh Festival Fringe and is now embarking on a UK tour, with no signs of slowing down. The exuberant comedian, with his loud, distinctively hoarse voice, rushes onstage like a rock-star celebrating being released from rehab, to rapturous cheers from the crowd. This impression was only heightened at the end of his set, when a couple of men in the front row jumped up to shake his hand and as Stade leaned forwards I half expected him to try a stage dive: and, to be honest, he might have been able to pull it off
The jokes were cleverly ingratiating and, at first, misleadingly predictable and mild (I mean, who hasn't felt like smashing someone's face in with a hammer while trying to put up a tent?).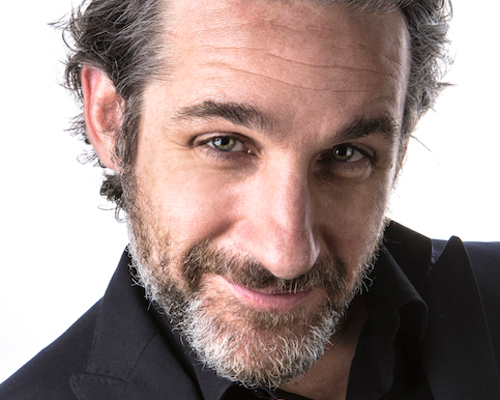 However, once Stade got into his stride, laughs began to come thick and fast, with comments on immigration nicely covered by the comedian's own Canadian roots, and a hilarious societal commentary underneath the safely traditional, well-known Cash in the Attic. I laughed a lot, which is of course the whole point of seeing stand-up, and the only moment I felt uncomfortable was when a woman in the audience made a strange comment, which Stade managed to quickly turn into laughter again.
I can't possibly finish this up without mentioning the support act, however. Gareth Waugh, a perfect choice as his set complemented Stade's wonderfully, was a very positive start to the evening. The younger, Edinburgh-based comedian is the currently fashionable mix of sweet, self-deprecating and playfully pathetic, but still with moments of sharpness and edge. He dealt with the (I have to say, fairly useless and bland, in the end) drunken heckler wonderfully, and although I would suggest that he try to develop a more distinctive comedic voice to help him stand out in quite a crowded market, he was very entertaining. I will definitely be following this comedian as he goes on to, I'm sure, more great things.
Overall, the show was good. It didn't change my life, it wasn't mind-blowing, but it was fun, solid, enjoyable comedy. If you're looking for a decent evening with guaranteed chuckles, I would certainly recommend both of these comedians.
Reviewed: 29th January 2016
Reviewer: Hannah Torbitt