The Comedy Store is widely regarded as a staple of comedy and entertainment,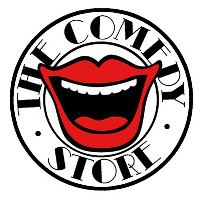 a place where anything goes and you can be assured of a fantastic night each and every time you visit, I was delighted to attend last night to see an incredible array of 4 sublime comedians that were at the top of their career and as you can tell - it didn't disappoint. Additionally, the contrast of the comedian's being so wide means there is always something for everyone!

Our MC and host started off the show with some comedy songs to begin to put the audience at ease which worked perfectly, they were light and funny and had the audience giggling. It was then the turn of Dane Baptiste, he has more recently been seen touring the country with his latest show 'Reasonable Doubts' which I believe reached great success. He has a nice set in which lots of observations resonated with the audience. He also included jokes on gay best friends which had the audience in stitches. Next, we were introduced to the wonderful comedian Charlie Baker - whilst not doing comedy Charlie also performs in a Jazz Band, a fact that he displayed with his great vocals throughout his set. He went through topics of 'love making', swearing and even tap dancing! A definite highlight of the night.
The second act began with Jo Caulfield - a comedienne which started her comedy career writing for Graham Norton, since then she has enjoyed countless television performances and is a strong fan favourite at the Comedy store - her sarcastic nature makes her a great addition to the previous comediennes - she talks on her real life and what she knows best. The night came to a close with Mick Ferry, a comedian that has enjoyed success in Writing, Television and Film! He is a classic Northerner which went down with the audience incredibly, he also talked on his own life and the struggles he has as people always believe him to be miserable - on account of his face.
The Comedy Store, Manchester is a wonderful venue that has a great overall experience from the moment you step in from the bad weather - you are transported to a place of Warmth, Food and Hilarity! They usually perform 3 shows at least a week and do 2 on a Saturday, a later showing at 9:30, so check dates and times on the website. Do not pass the opportunity to go - as it will be a venue you return to on many occasions - as most probably I will myself!
Reviewer: Brad Wilson
Reviewed: 23rd January 2016