In these troubled times on both sides of the Atlantic Rich Hall was on hand in Salford to show us a bit of light through the darkness. This well constructed show demonstrated the fine art of stand up and the effective comic precision of a good satirical comic song.
He is a self-confessed dark comedian. Dr Stangelove, a black comedy about nuclear war, was a favourite film of his as a child.
At times he was playful when dealing with the two big topics of our age, Trump and Brexit (at one point he asks if we can swap, we take Trump and America gets Brexit). At the beginning he expressed simple anger and disbelief about the choice given to the people at the last American election and the fact they ended up with Trump.
The show was split into two halves. In the first half there was straight stand up which included political material, memories of donkey basketball and the observation that us Brits are inclined to buy things so long as they are sold by Meerkats, Bulldogs and stuffed monkeys.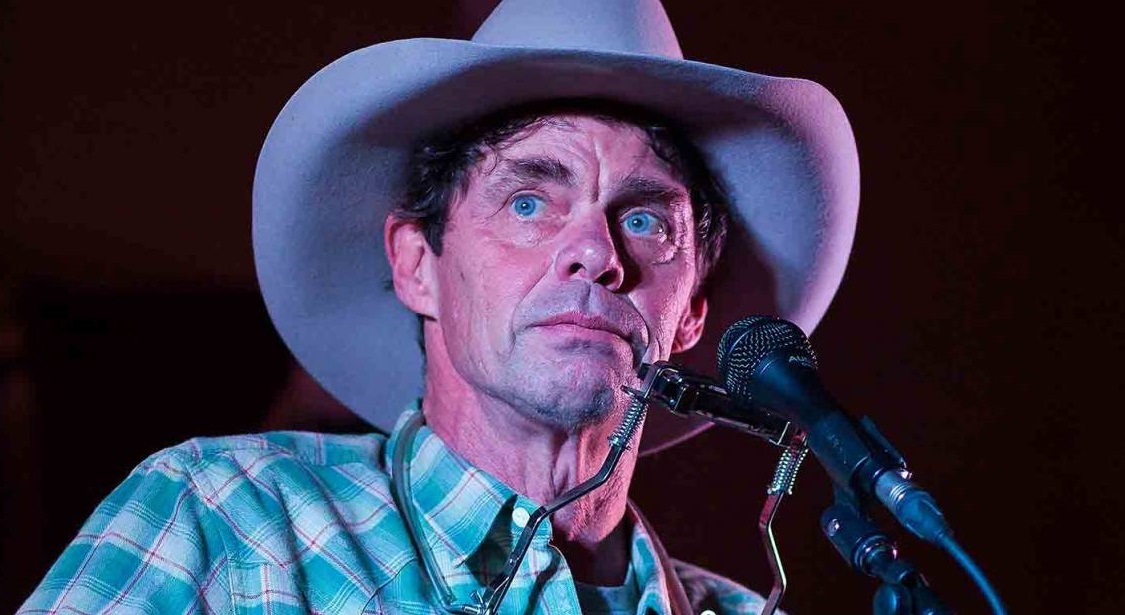 In the second half he was joined by a guitarist and drummer and settled into his Country and Western vibe. Here he linked the two halves together as he took info here had gleaned from the audience in the first half and turned them into songs.
Some of these songs were improvised around the professions of members of the audience, although a preponderance of IT workers, software engineers and administrators made the comic potential of these songs more difficult.
What he wanted to do with each half of the show was to show the good and bad of America. In the first half there is the dark comic anger. In the second half is the light and fun of Country and Western music.
Rich Hall made his name in this country appearing on TV panel shows such as QI, Never Mind The Buzzcocks and Have I Got News For You. To be a success on those shows you need a quick clever comic brain, this was on show last night.
In 2000 he won the Perrier award at the Edinburgh Festival, beating Lee Mack, Dave Gorman and Sean Lock, playing his Country and Western alter-ego, the much convicted Otis Lee Crenshaw.
Hall is an experienced comedian whose low-key delivery and sharp dry wit is well honed. His self-deprecating style could almost make him British but undercutting it all is a dark intelligence that sees through the ridiculousness of the world.
At one point he talks of a university dormitory that is also called Rich Hall, which burst into flames and how it gave him his best review, 'Rich Hall is on fire!' Well last night he was!
An excellent show that is well worth seeing, just be aware that, as continuity announcers say on the telly, it contains language from the start.
Reviewer: Adam Williams
Reviewed: 3rd December 2018
North West End Rating: ★★★★