I've been a fan of Sara since I saw her live in Southport a few years ago, and have tried to catch her on several podcasts and episodes of Mock the Week since. There is something about her brand of comedy that is just so clever and makes her so likeable that I can't get enough.
Lads, Lads, Lads tackles weddings, her personal trainer, a yoga retreat and how it feels being single after a long-term relationship. There were a lot of really laugh-out-loud moments during this show as well as some slow burners. The odd joke was a perhaps a little too far for this audience (one about incest for example), but Sara was very self-aware about this being the case and it seems that she loves to see how far she can push her audience, without ever really resulting to anything mean or offensive.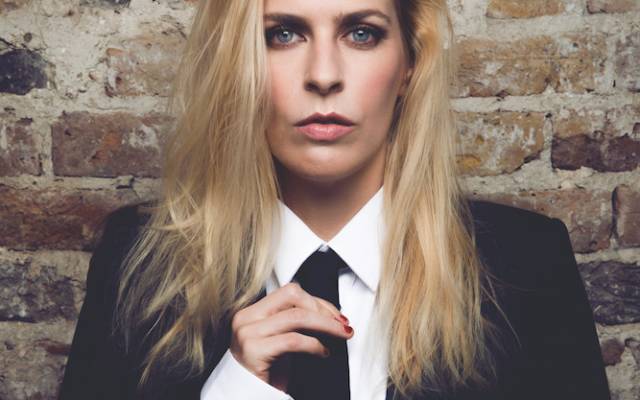 Sara is the absolute queen of the casual call-back, with so many of her jokes tying in in ways that you wouldn't imagine which adds another layer to her humour which would be funny enough without these moments. She talks about relationships and sex without playing into tired stereotypes and even touches on race in a sensitive yet hilarious way.
She has a unique blend of humour which is intelligent and includes political and social commentary without being preachy, or ruining the rhythm of her patter. It's like being at the pub with your funniest friend who is equal parts hilarious and intelligent. She isn't afraid to make fun of herself, or be candidly honest and raw but without being self-indulgent.
One thing that was pretty awkward was a couple in the front row who kept talking very loudly and putting her off, causing her to stop twice and address them. She didn't roast them, which somehow made it more awkward. In fact she was perfectly nice and explained how it made her feel like they were talking about her, shaming them into stopping talking - although this didn't work and it made for a bit of an uncomfortable atmosphere for a few minutes afterwards.
Still, that's the only real point I can make in the negative. Sara was charming, a little silly and who I want to be when I grow up. The only thing sharper than Sara's style is her wit and I would be honoured if she sang at my funeral!
Reviewer: Codie Wright
Reviewed: 24th October 2018
North West End Rating: ★★★★