Irish Comedian; Dylan Moran, best known for co-writing and starring in the TV series 'Black Books' brought his latest Stand Up Tour 'Dr Cosmos' to The Lowry Theatre but it was sadly it didn't live up to the exceptions of his previous tours.
Moran became the youngest-ever winner of the Perrier Award in 1996 at the age of 24 and when you see this stand up show; you realise this show is not evidence of this award winning humour. His usually sharp observational wit which has served him well throughout his career is a somewhat distant memory with this latest stand up offering not quite hitting the mark.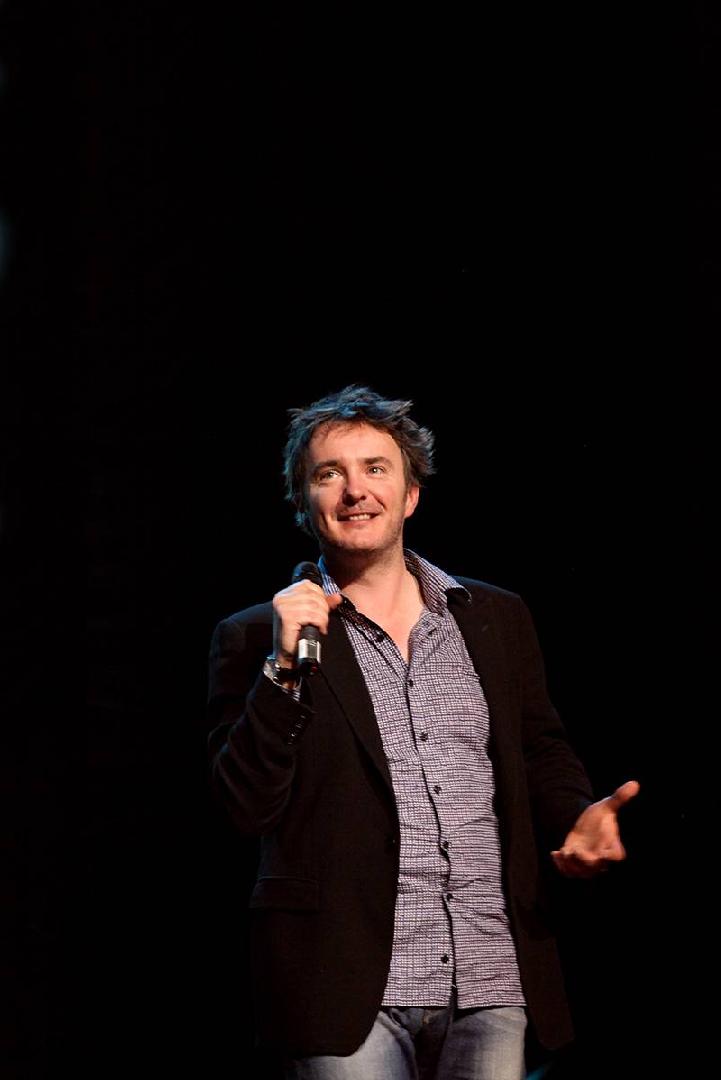 Firstly, Moran has all the ingredients to create a great show, but doesn't seem to get the best out of the material, a predictable skit about religion and Brexit voters seems cumbersome and tiresome. The entire set is about the most ordinary of topics such as politics and middle aged life which is unlike Moran's normally quite outlandish topics, but Dr Cosmos finds Misery in every topic.
But Moran has always been a comedian who is raging against something or someone, this isn't anything new; but perhaps his recent sobriety has altered his comedic perceptions on modern life, if anything developing more anger with big grumbles here and there about millennials who follow their dreams and then have to move back home when those dreams don't work out, Moran mocks them with some irony and counteracts it with a nod to the struggles young people face today. Politics doesn't avoid his wrath with material about President Trump; talking about the state the entire world is now in, its dare I say it; dull.
Moran's deadpan delivery is still well honed with the whole set seemingly improvised and made up on the spot but yet is delivered without fault. Time after time I've seen comedians and it's performed like a script to the letter but not with Dylan Moran, his off the cuff remarks and nuisances in presenting the gags do give you a truly live experience, it's just a shame the material didn't quite match the comedian. One redeeming part of the show tonight was a funny interpretation of the difference between with dogs and cats with an impressive Alan Rickman impression.
The Dr Cosmos show is not Moran's best, in fact it's best forgotten.
Verdict: Moran delivers an unusually substandard set.
Reviewer: Max Eden
Reviewed: 16th September 2018
North West End Rating: ★★★