The Irish Comedian, Jason Byrne entered the Quays Theatre Stage at the Lowry tonight with his renowned flamboyant presence.
Instantly, Jason began to interact with the audience and somehow managed to go on a tangent about his journey through a vasectomy. This subject matter was somewhat comical but mainly for the male members of the audience.
It was hard to fathom from the beginning where his structure to the show was, his material seemed discombobulated throughout, yet he still managed to make us laugh through his 'craicology' he calls it in his Irish accent.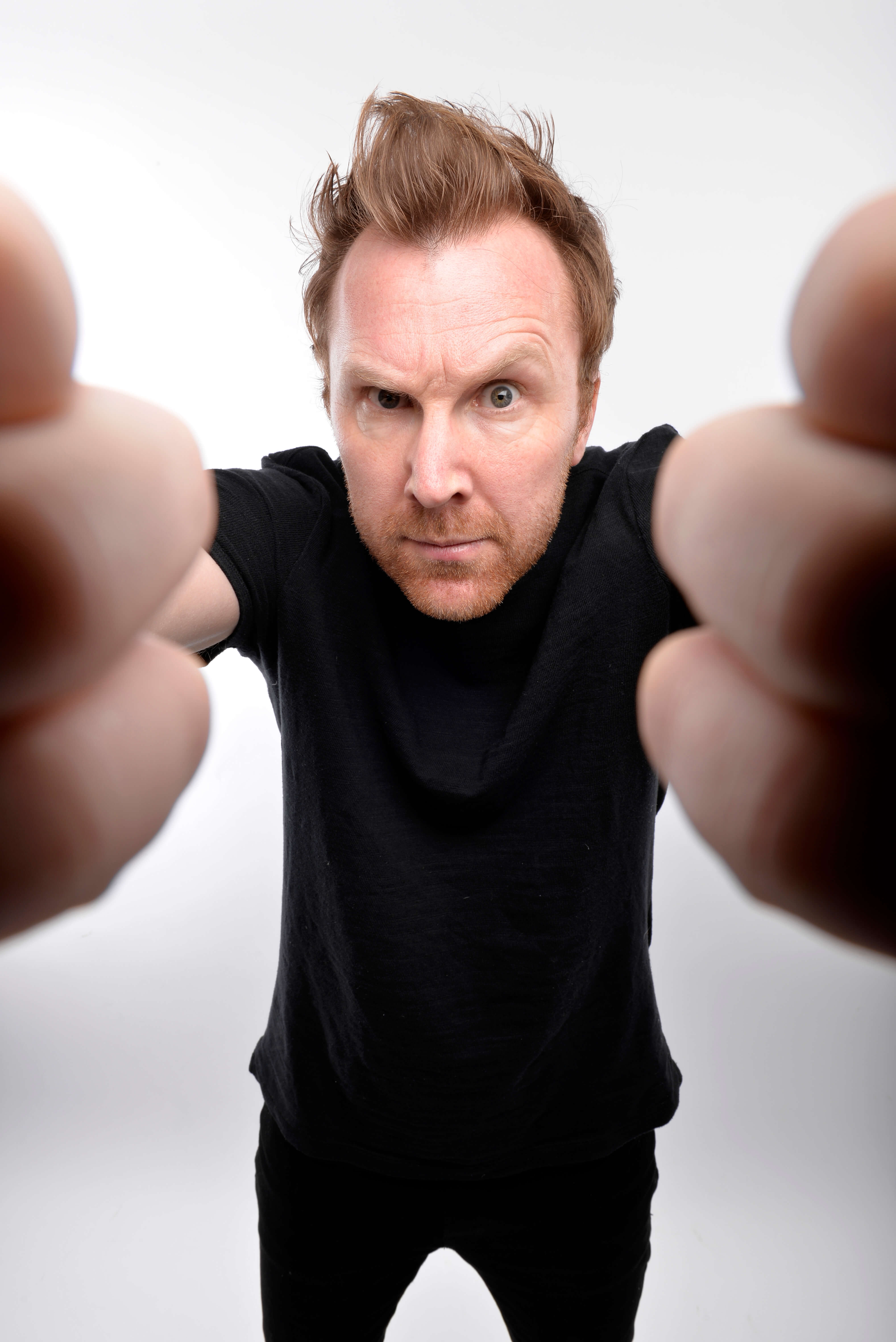 The second half of the show was filled with brash one liners and a buzzer placed on the floor which incorporated him dancing to loud folk style music to increase atmosphere. Personally, the show would benefit without the buzzer as the length of the music lead the joke to be cringeworthy at times. A main focal point to his show was arguing with his wife and their sex life. At one point he began to 'hump' the floor to which the audience shouted 'harder' - one he said he had never heard before!
The original material seemed non-existent and he seemed to rely solely on the audience, their replies and the ambience we created in the room.
It seemed the audience lead the performance and allowed Jason to adapt his jokes around us, at one point he stated himself '5* for the audience' which to some may seem genius yet I was left unsure.
To climax the show, he did an overview of his audience mockery throughout which was faultless which made me question were the jokes rehearsed.
I commend his efforts in bringing the audience alive, however I feel this show is memorable but maybe for the wrong reasons. Despite this, you cannot fault his energetic presence on stage and some moments were truly hilarious.
Reviewer: Heather Errington
Reviewed: 27th October 2017
North West End Rating: ★★★