King Gong is a monthly show at the Comedy Store in Manchester. It gives anyone a chance to be a stand-up comic for five minutes - if they can impress the audience. Three red cards are handed to random audience members, who raise the cards in the air when they don't want to act to carry on anymore. If all three cards are in the air before the five minutes are up, the act is gonged off stage.
On paper this event sounds like it would be full of rubbish comedians, however there are some hidden gems amongst a sea of comedians who need to go back to the drawing board. MC for the night was Chester comedian; Danny McLoughlin who himself won King Gong - which is testament that the show actually works.
As I had no expectations with this event, there were indeed some comedians who were rightly gonged off seconds into their material, including one man who tried to glorify sexual assault. In all there were only five comedians who managed to last the entire five minutes.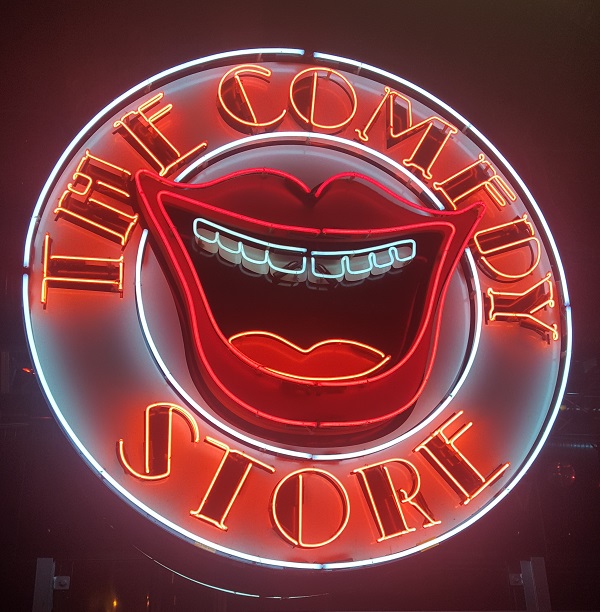 Things weren't looking great after the interval as many of the acts were gonged off seconds into their material. As the event was running ahead of schedule, McLoughlin opened the stage to anyone who wanted to have a go. Surprisingly one audience was brave enough to come up to the stage unprepared and managed to survive the whole five minutes.
In total around 20 comedians took to the stage, and only five of them managed to last to whole five minutes. After all acts had performed the five comedians were invited back to the stage to perform for a further one minute each.
This is a great event that leaves you pleasantly surprised and produces some genuine talent. However, one criticism I have is the selection of handing out the red cards to the audience members. I feel like these should be switched among the audience members more often that they were. Also I'm a sucker for timekeeping and the event started 15 minutes later than billed, which was slightly annoying.
McLoughlin did a good job of overseeing the night's proceedings. He did a great job of interacting with the audience. He even got more of a laugh than the comedian on stage when the dropped the gong.
Overall this is a good night's entertainment. You may not get the best comedians, however if you approach the event with an open mind you may just find yourself surprised. The next King Gong will be 2nd July.
Reviewer: Sean Foster
Reviewed: 4th June 2017