Sat at home on an early Sunday evening and although I said all week about how I was looking forward to having a relaxing day of doing nothing, I have found myself well; bored.
Luckily in the North West, your never short of live shows or acts to kill the boredom so that's exactly what I've gone in search for, something the squash those Sunday night blues.
I stumbled upon Susan Calman performing her latest tour entitled 'Calman Before the Storm Tour' at the Lowry Theatre.
Now I have only really seen and heard Calman in a couple of things, most notably in a handful of TV panel shows and I've heard her a couple of times on Radio 4 too, and she's always been witty and amusing so I feel I've gone with something of a safe bet.
The show started with no support act and Calman came striding out straight away and immediately made the audience feel comfortable, joking about the recent political climate of the country.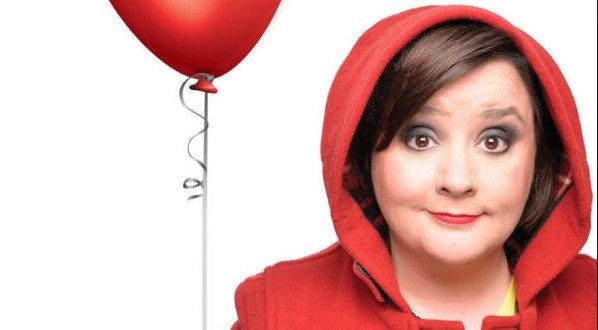 Calman by her own admission is known as a Radio 4 favourite but don't expect for a Radio 4 night of comedy, this show is quite a fresh new perspective for Calman and the material has improved as a result.
She makes stand up seem effortless as she re tells stories of house buying, cats and Jeremy Paxman.
Her self-criticising/mocking nature brings some real belly laughs throughout the show, a routine about a role with Kiera Knightley was definitely one of my favourites of the night.
The second half of the show focussed on a new book which she's currently writing about kindness and it was a great excuse to get the audience involved as she got people to tweet in what act of kindness they had either done or had received; this brought some fantastic material and Calman was in her element as she tore through he tweets adding her own comedic slant.
The second half of the show saw the introduction of some audience games too such as 'Who's more Scottish?' And an introduction to the game known as 'French or Gay?'
The show ended with a very empowering tale of Calman at a taxi rank in London and as she described the ins and outs of the tale, she had every member of the audience on her side and laughing with her as they had been throughout.
It's a slow paced night of comedy but one which is thoroughly enjoyable, as the woman in question says herself; she's not a dangerous comedian, but sometimes you don't want a dangerous comedian, sometimes you just want to have a giggle in your best cardigan, the one with the sparkly edges.
Verdict: humorous throughout, Radio 4's too hot for radio!
Reviewer: Max Eden
Reviewed: 5th March 2017
North West End Rating: ★★★