Tom Stade is quickly making a big name for himself after appearing on shows such as Live at the Apollo and Michael McIntyre's Comedy Roadshow. He is now embarking on a UK tour entitled "You're Welcome" and tonight it certainly did not disappoint.
It began with Stade's warm up act, the wonderful Robin Grainger. He quickly got the audience to relax as he told tales of his worldly travels and the difficulties of being ginger. The audience were roaring with laughter as he mocked airlines and told relatable situational jokes. He also had no shame or embarrassment in telling it exactly like it is when you are stuck in a long term relationship.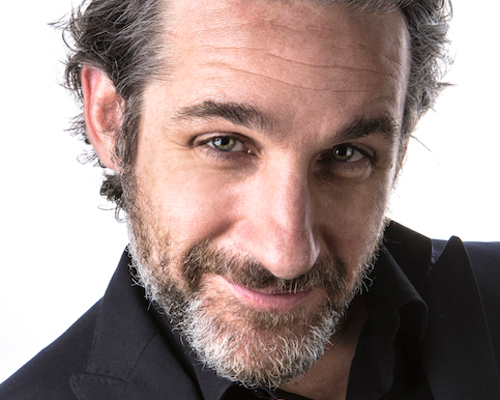 After the loud cheers and bursts of excitement Tom finally graced the stage. Instantly finding a few victims on the front row who would become part of the show. Picking on Steve from Preston became a regular occurrence as he joked about his job at the Inland Revenue. The audience were crying with laughter as Tom's perfect wit and comic timing made Steve out to be the ultimate villain.
Throughout the show Tom made many references to the difference between his hometown in Canada and the United Kingdom. These jokes were very current and up to date with events such as Brexit and daft TV shows like Cash in the Attic. Again making the comedian very relatable, intelligent and simply a joy to listen to.
Tom retells the story of how he got invited to play at Glastonbury this year and fills the audience in on his dream of ending up in a hot tub with three of the main acts. The story gets more and more ridiculous as it goes on and the audience end up questions which bits really happened and which bits were made up. Either way the brilliance of the story and the delivery from Stade was simply remarkable.
Many of the jokes that Tom made related to the location of Salford. He worked his way down the trip advisor list and commenting on the joys of the town. This was pure genius as the audience clearly related to his act and found themselves laughing at each other for the ridiculous sites of Salford. This brilliant idea also means that his show will very much be different in each city his visits - which shows that he is a very intelligent comedian. The quays theatre is the Lowry was the perfect venue for this show as the intimate space made the audience feel at ease and engage with Tom.
Reviewer: Ellie Close
Reviewed: 13th October 2016
North West End Rating: ★★★★