It's Friday night, I'm at Deansgate Locks which can mean only one thing, it's another visit to The Comedy Store.
We are so lucky to have such a great venue in our city which is dedicated to Comedy and helps many up and coming comedians on their way to super game, the likes of John Bishop and Alan Carr started here so chances are, any comedians you see here, will probably be gracing the arenas in years to come.
Tonight's show is the famous Best in Stand Up, a regular Friday show which includes not one but five world class comedians all on the same bill.
The show kicked off with our Compere for the evening, the talented MC, Paul Thorne. Thorne is extremely witty and immediately gets the audience relaxed and laughing. It can be a tough job to compere a Friday night show where the audience are 3 parts alcohol to 2 parts humans, but Paul controlled the show extremely well and it was always funny and always fun.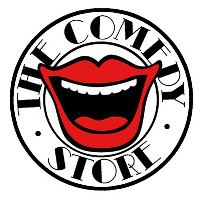 In the first half, the first set was from Steve Shanyaski, he was lively and his set was funny and energetic with observations of relationships and middle age problems. The first half came to a close with Ben Norris, Norris was somewhat of a character and ranged from observation with his triplets to political jokes, it was varied and sometimes the laughs were varied at times too but he had a comedic presence and he had the audience in the palm of his hand; when performing a comedic song about how 'mental' America is, with everyone clapping and cheering along, even a couple who were in from Seattle on the front row, who did throughout the evening, become the butt of many jokes.
The second half kicked off with Paul Thorne welcoming us back and settling the audience ready for the first act of the second half; Daliso Chaponda who recalls of his experience as an African in Britain, the audience warm to him almost immediately and he feels like an old friend by the end of his set, the night draws to a close with the musical stylings of Christian Reilly, armed with a guitar and a microphone, he takes us on a history of music and puts his own comedy slant on it all, a comedy song dedicated to 'Jennifer' was a particular crowd favourite.
Another great night out at the Comedy Store, with amusing acts and a warm atmosphere, it's the best place for comedy!
Reviewer: Max Eden
Reviewed: 30th September 2016