Joseph and the Amazing Technicolor Dreamcoat has landed at the Crewe Lyceum last night. The show now in its 50th year has helped and indeed launched many careers over the years thanks to the wonderful compositions by Lord Lloyd Webber and lyrics by Sir Tim Rice.
The story shows Joseph who was disliked by his brothers for being the favourite and his telling of the dreams he had. The brothers set out to kill him but had a change of heart and sold him instead. As the story evolves we see Joseph on a journey with many ups and downs.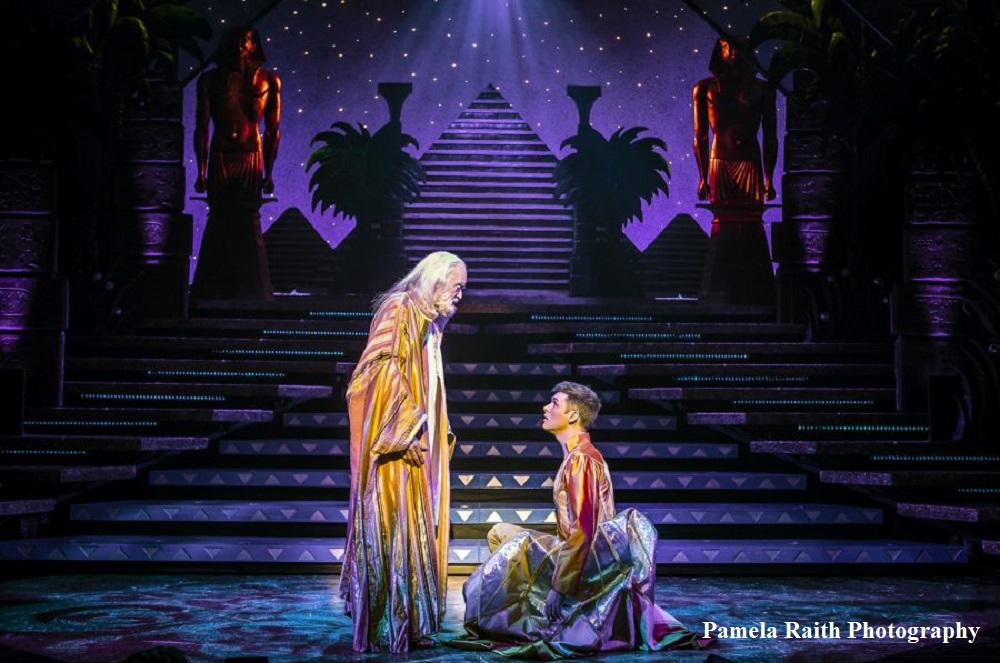 The story was told by the amazing narrator (Alexandra Doar) who was making her first professional debut. Doar took the audience by the hand and took them on a journey in the storytelling style. Jaymi Hensley (Joseph) really blew the audience away with his singing, he reached notes as easy as walking. The audience found themselves singing, a true testimony to the shows amazing reputation. A reputation that is still going strong with this cast might I add.
However, there were points in the show that could have been better. I felt that some scenes were moved fast and brushed aside for example the selling of Joseph, yet the second half felt hard to get going and could have been a better with an upped tempo. As much as I hate to say this about the kids choir, I got the impression some of the kids didn't want to be there as they looked bored. But one thing that I really struggled to like was in the second act when the brothers sing about how they kiss Joseph. One brother plays the accordion, but he was out of time with the music and although he may be miming it, it was rather off putting.
These notes may just be press night nerves and easy fixes as the show itself was amazingly colourful. The cast were breath-taking as were the company singing in harmony.
Go and see it!
Reviewer: Luke Montague
Reviewed: 17th September 2019
North West End Rating: ★★★★