It's the winter of 1941 and Millican Dalton is in his Borrowdale cave but the Keswick ARP warden has just too him to turn the candle out in his cave as it's blackout and he might attract Hitler.
This one man play has been written by and stars Peter Macqueen, a familiar face to people who have been to Theatre by the Lake over the past few years as he has been in numerous productions and is also the Fight Director there. This time, he has taken on the role of Millican Dalton who is known as the Borrowdale Hermit who lived in a cave during the blackout of World War 2.
Based on the real life caveman, Macqueen found out about Millican whilst he was on the search for ideas for his new venture of not only starring in but also writing a one man show to tour and said "the more I found out about the man on the raft who had so transfixed me, the more I realised he could be my subject".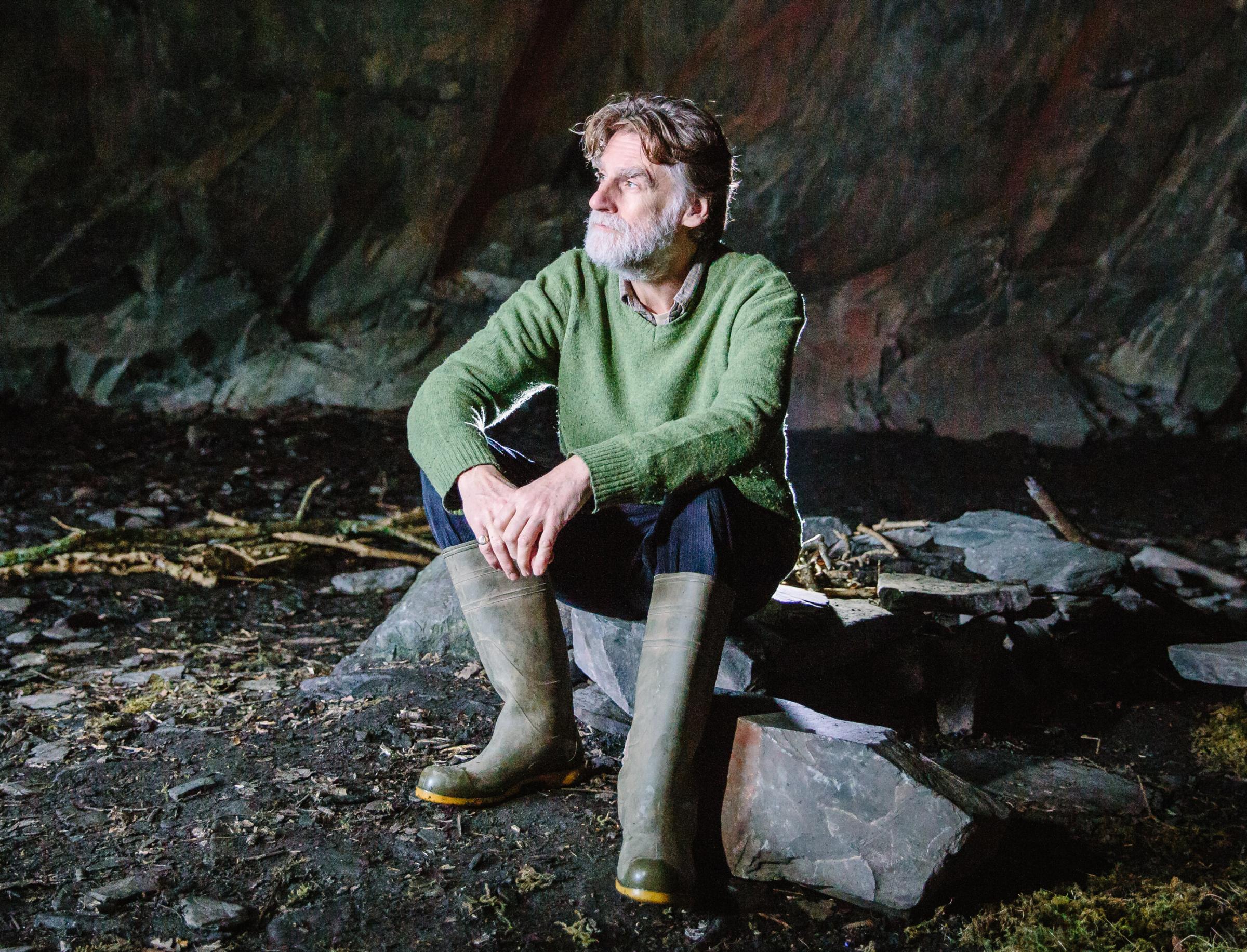 An element of the play which I enjoyed was the fact that the audience played a character and we were spoken to as if we were in the cave too. This was really effective and drew you in, as an audience member, further to the story. Macqueen's script was a mix of words and poetry and had the right mix of dark moments and satirical moments and highlighted the confusion of a man who thought.
The set of the play was remarkable and incredibly detailed. One of my favourite features of the cave was the fact that in certain lights, you could see the characters face in the stone work which really reflected that the cave was his. There was so much detail in the stone background that it looked so realistic, you wanted to touch it. Another feature of the set which I loved was the camp fire/stove area which was a real working stove which gave another sensory layer when Millican made coffee and you could actually smell it brewing. It was this finer detail which enhanced the performance massively.
The studio at theatre by the lake was the perfect setting for the play as the compact theatre allowed for a much more intimate feel to the play so much so that you actually felt like you were there in the cave. Mixed with the fact that Millican's character would talk to the audience, it gave for quite a compelling watch.
Tickets to see this at Theatre by the Lake are selling out fast however The Professor of Adventure is touring too around the village halls of the county! Find out more at http://www.theatrebythelake.com/production/14366/The-Professor-of-Adventure
Reviewed: 19th March 2016
Reviewer: Katie Chesworth