The turbulent and remarkable life of the Dutch spy and dancer Mata Hari (Margaretha Geetruida Zelle) is brought dazzlingly to life in the Dutch National Ballets lavish and beautiful production that is available to stream until June 6th 2020. This is without doubt one of the finest examples of storytelling in ballet, I have seen in a very long time.
Choreographed by the Dutch National ballet's artistic director Ted Brandsen and with music by British composer Tarik O'Regan, the ballet explores the many facets of transformation through love, passion, belonging and betrayal.
It is a totally moving experience and the central performance of prima ballerina Anna Tsygankova as Margaretha is powerful, emotional and deeply meaningful. Not only is Tsygankova a fantastic dancer, she is also a fine actress and her range is off the scale when it comes to really inhibiting the turmoil that her character goes through. She successfully balances the fierceness and fragility of Mata Hari.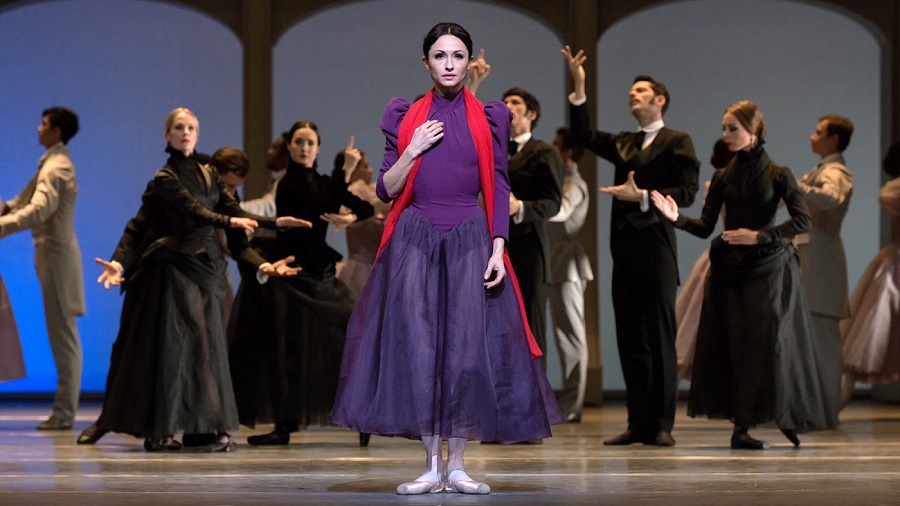 The three leading male dancers Casey Herd as the brutish husband of Margaretha, Josef Varga as her conniving German officer lover and Artur Shesterikov as her true love all perform with supreme elegance and strength and give the story the powerful narrative that drives the story forward.
O'Regan's music is sublime and soars magnificently throughout Margaretha's tragic story; his score is both lyrical and effective and perfectly matches Brandsen's brilliantly quirky and delightfully energetic choreography.
Directed live by Jeff Tudor the ballet has a great cinematic feel about it and it cleverly eases the viewer into the ensuing drama that unfolds. The enormous sets and brilliant lighting by Clement & Sanou are both fluid and highly imaginative and the costume design by Francois-Noel Cherpin is lush and exotic.
Mata Hari is a story with many layers and many questions to ponder. Was she a master spy or just a scapegoat in the game of politics? Was she the victim of her own notoriety? Was she a hero or a villain? – in time history will tell us no doubt, but until then the National Dutch Ballet Company have provided us with an outstanding and truly irresistible production. Streaming until June 6th 2020 HERE.

Reviewer: Kiefer Williams
Reviewed: 2nd June 2020
North West End UK Rating: ★★★★★