An outstanding ensemble and the perfect venue combine to form this delicious and immersive theatrical cocktail.
If you've ever had the misfortune to be standing around sober outside the Printworks or Deansgate Locks on a Friday night, you will know full well that there is a broad spectrum of, err, interesting human behaviour on display, with thrills and spills and shocks a-plenty. (Case in point: I once came out of Nandos at 8pm to witness an unholy scrum between two ladies outside Lloyd's, with one using the full force of her stiletto heel to bash in her adversary's head. Brutal.)
Shakers from Deaf Dog Theatre Company knows this, which is why its setting of a busy, northern city-centre bar is a perfect prism through which to explore both the lighter and darker aspects of human nature.
First performed by the Hull Truck Theatre Company in 1984, John Godber and Jane Thornton's play has been reinvigorated and revitalised for a modern audience, with a few tweaks to the script and updated music choices (e.g. Rihanna, Zayn Malik) catapulting it into 2016 under the very able direction of Megan Marie Griffith.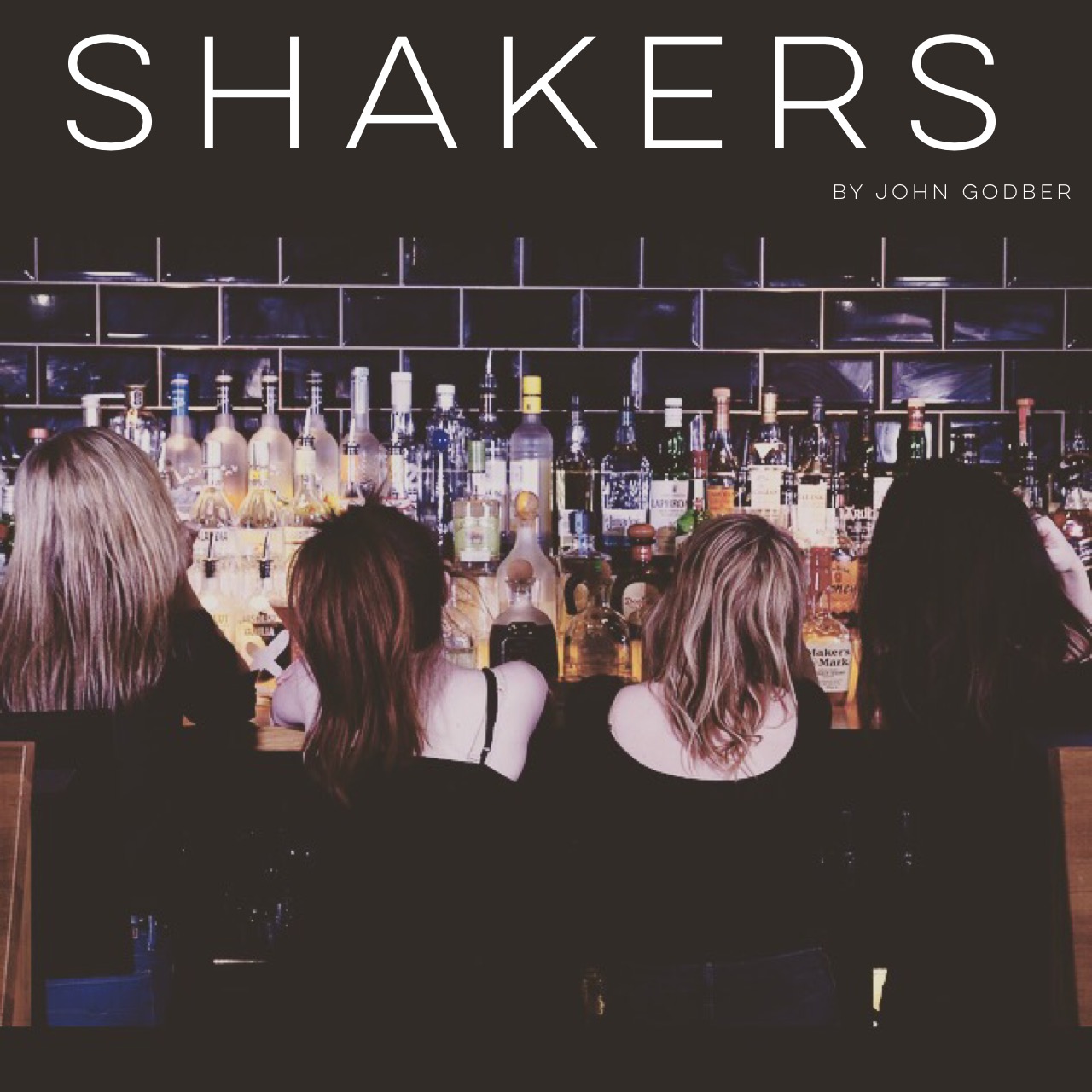 It tells the tale of four cocktail waitresses – Carol (Heather Carroll), Mel (Amy Drake), Nicky (Eve Burley) and Adele (Natalie Fletcher) – as they navigate the daily drama of their day jobs, grapple with their own insecurities, and interact with their customers.
Showcasing the versatility, flair and panache of athletes competing in an Olympics all-around team gymnastics final, the four-strong female cast effortlessly flit and fly from one character to the next, switching quickly and with ease between different roles, whether that's girls on a night out, lads on the pull, middle-class theatre-goers, an angry Glaswegian chef or an amorous American couple.
Instrumental to the success of the production is that there is no weak link in its ensemble cast. Each actress has all the necessary skills required to bring the fast and furious script to life, whether that's impeccable comic timing, mastery of five different accents, or the ability to deliver an intimate heartfelt monologue.
The setting, too, is perfect, with the Engine Room Café and Bar at Hope Mill easily transformed into 'Shakers' and we, the audience, becoming a few more punters. Before the performance starts, you can purchase a cocktail at the bar via a token, and then have your drink delivered to your table during the performance. Throughout the play, the cast weave their way in and out of the tables – suddenly being asked to 'budge up, luv' definitely adds an extra layer of anticipation and realism to proceedings.
Amidst the comedy, of which there is plenty, there are also serious themes explored, in particular a spat between Mel and Adele centring on balancing motherhood with work and the age-old debate of whether you can truly 'have it all' – but, as we come to find out, there are deeply personal reasons underpinning what looks, on the surface, to be straight-forward prejudices.
All-in-all, Shakers is a hugely entertaining production with a top-notch ensemble cast. And, as I walked through Piccadilly Station at 10.30pm on a Friday night on my way home, I found that the lines between fiction and reality were blurred beyond recognition.
Reviewer: Alaka Prodhan
Reviewed: 13th August 2016
North West End Rating: ★★★★