They say you're either a dog person or a cat person, well I am to be a cat person tonight as I've just seen the unusual musical by the same name at the wonderful Liverpool Empire.
What first strikes me when walking into the theatre is the elaborate stage design, with giant cornflake boxes and life size bicycle wheels, this is a marvellous stage design and really catches your attention for the get go. As the show starts, the 'cats' enter the stage via the audience which shocked a lot of theatre goers and there was a few jumping in their seat. Starting with the Prologue and then 'the naming of cats' which was a joyous number which wetted our appetite for a dance and song spectacular which is what we received.
Now I must admit at times, I was unsure what was going on and at times I struggled to follow the plot but for some reason it didn't matter, the dancing, the singing and the sheer weirdness of it was enough to keep me more than entertained.
The show as I saw it, was basically telling you that cats all have different personalities and most of them got their own number to show their individual personality, from the Rum Tum Tugger played by the snappy Marcquelle Ward, and Gus the theatre cat, played by the likeable Greg Castiglioni, they all have their moment to shine and because all cats are different, so too are the songs and dances, in the first half we go from tap straight into hip hop and then modern ballet, it's definitely a show to please all musical palettes.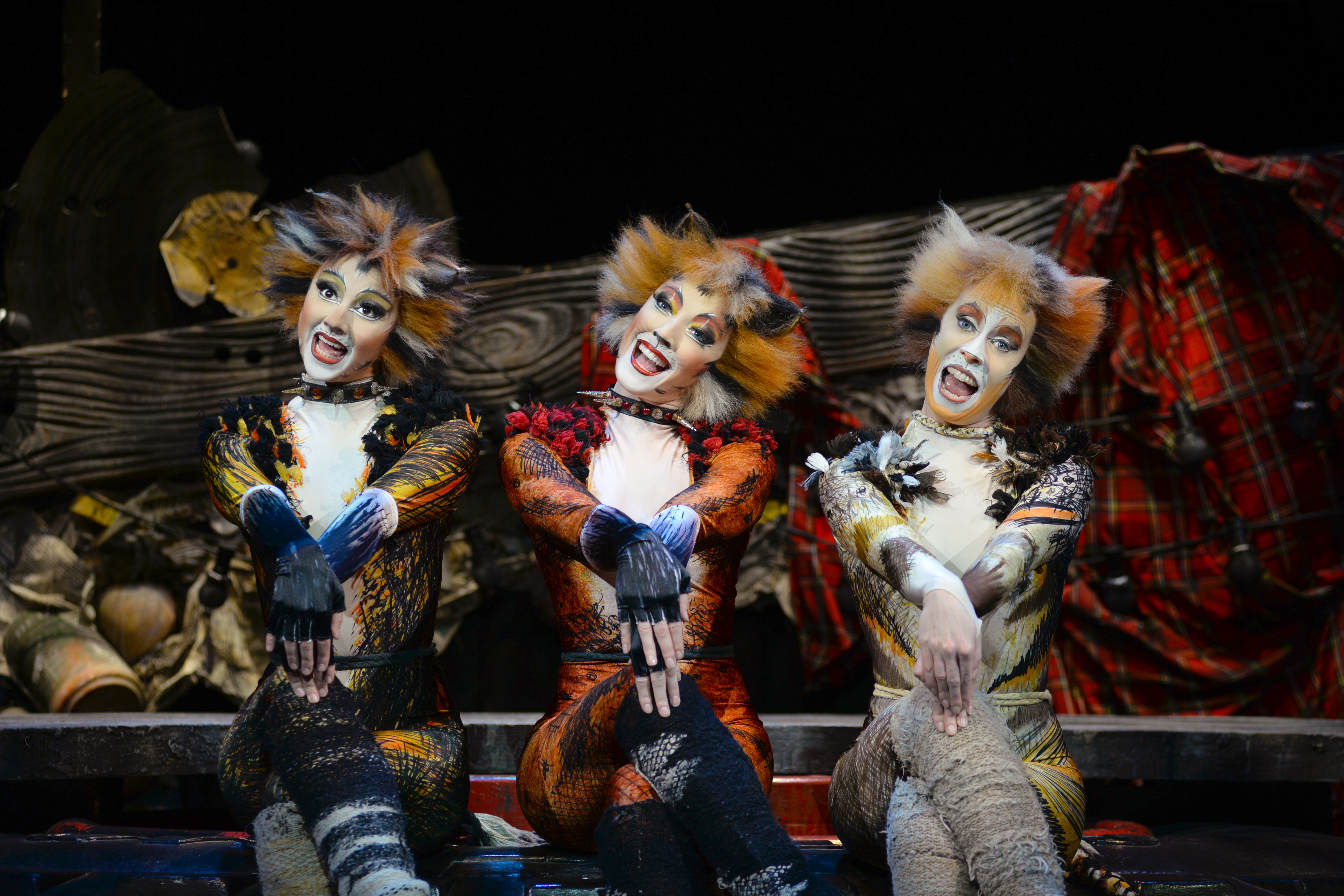 The audience seem to really love the comical performance from Mungojerrie and Rumpelteazer played by James Titchener and Lucy Brushett who really seemed to have a great bond on stage, it was fun and enjoyable.
My personal favourite numbers were Macavity and Memory; Macavity was a suspense filled song which thrilled and intrigued me and the audience, Macavity played by Oliver Ramsdale was a perfect villain. Memory from Grizabella played by Marianne Benedict was probably my personal highlight, it was an emotional rendition which not only gave me goose bumps but also brought a tear to my eye, there was so much emotion, more than you would think was physically possible from cats.
The cast were excellent throughout, the dance routines were flawless and it was an incredibly slick show; for most of the show I was mesmerised by the talent, evident during Mr Mistoffelees number played by Shiv Rabheru; his performance was incredible and worthy of the applause it received and then some.
This is a fantastic fun filled romp with everything you need out of a musical and so much more, it's electrifying, it's mesmerising, it's Cats.
As the show came to a close, the standing ovation from the people of Liverpool was extremely well deserved, in fact; this show is worthy of a standing ovation after every song.
This show will stay in my memory for a very long time and for all the right reasons.
Reviewer: Maxwell Eden
Reviewed: 11th July 2016
North West End Rating: ★★★★★