Phina Oruche has a had a media career spanning many years, which has taken her from her working class roots in Toxteth, Liverpool to the glitz and glamour of life as a fashion model in New York.
Her one-woman show 'Identity Crisis' opened last night at the Unity Theatre. The show was written as part of Phina's studies at Edge Hill University and explores issues such as race, gender and class and the impact these have upon one's identity and place in the world.
The staging was simple; a white backdrop with white umbrellas and a white chair either side of the stage and few props. That was all that was needed, as the focal point of this show was not an extravagant set, but the captivating, tragic and often humorous accounts of Phina's own experiences and her interactions with 8 other characters, which she brought to life neatly using physical theatre and her ability to imitate the accents of those she encountered.
Although the through line of the show was Phina's own identity crisis; being a young, black, British woman making her way in the world of showbiz, the characters she portrayed also had their own struggles and both of these enabled the audience to empathise with the other characters' inner tussles.
The show began with Phina recounting the tragedy of hearing about the death of her 2nd cousin nearly 5 years ago. Phina then described her relationship with her mother and how her she supported her attempts to break into the entertainment industry. We were introduced to the character Amy Tan, a school friend of Phina's who encouraged her to pursue a modelling career. Throughout the 90 minute performance, Amy reappeared at various points and whilst Phina had embarked on a very successful career, both here in the UK and Stateside, Amy, it appeared had over that time been having her own troubles back in Liverpool, struggling to understand her place in the world and as a result attempting to take her own life.
We also met Antonio de Silva; a football mad Italian living in LA with his mother, whose attempts of others' approval, saw him conning people that he was a gifted footballer and good friends with the first team members of Liverpool Football Club.
The illusion of the fourth wall was often broken when Phina interacted with the audience and their responses to the characters on show. The projection of pictures from fashion photo shoots and news articles from Phina's career punctuated her interactions with the other characters.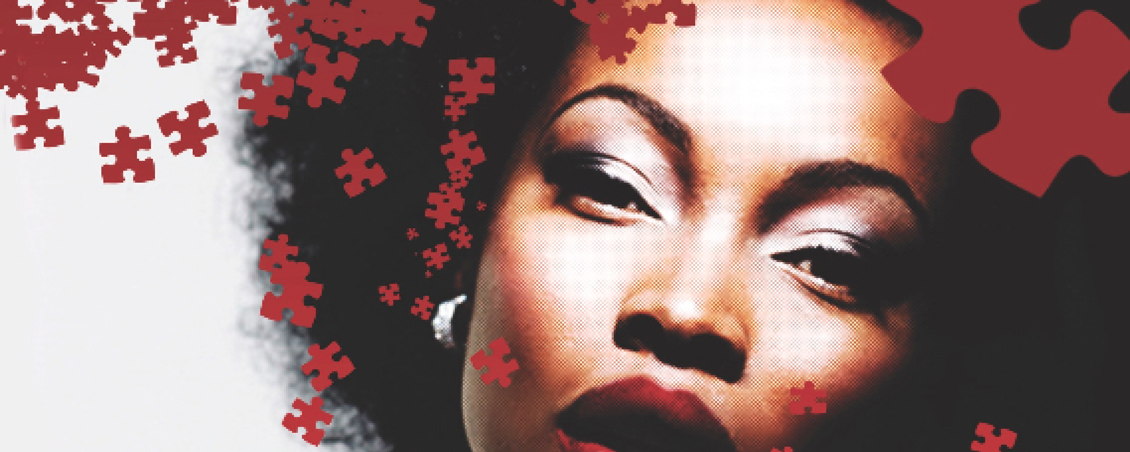 Throughout, Phina told of her struggles to determine who she actually was underneath the career as a model, an actress, a radio presenter and a column writer. She spoke of how she often felt compromised by media bosses and how as a young black model she felt objectified. She spoke about her relationship with her hair and how she had followed and set trends with her hairstyle to the contradictory approval and disapproval of those she worked for.
It was a tale that highlighted that no amount of money, fame or attention could fill that inner void and minimise the insecurities which almost all people can relate to. Phina's ability to gauge just the right level of humour when re-enacting painful experiences was sublime throughout. Quite often the interactions Phina had with the other characters were met with raucous laughter and quickly countered with gasps of disbelief and heartfelt sympathy.
It was story-telling at its finest. A roller coaster of emotions which documented the highs and lows of life as well as the lengths people go to become someone or something that they think they should be, only to find when they get it, it's not what they want at all. Phina offered a Q&A after the performance where she clarified that the characters she played were not real but representative of people she had met and worked with. She spoke about how she planned to take the show to Edinburgh Festival and how her role as mother restricted her work as an actress. She highlighted that she wanted to give her son what she had and that was her mum being around when she was a child.
'Identity Crisis' is a fascinating piece of theatre and storytelling which takes the audience on their own journey of self-discovery whilst being simultaneously entertained. The show is on in The Unity again tonight (Friday 24th June) and is well worth seeing if you get the chance.
Reviewer: Matt Houghton
Reviewed: 23rd June 2016
North West End Rating: ★★★★