The new summer season at Theatre By The Lake was started with a bang with the 1950's quintessentially English comedy, Watch It, Sailor by Phillip King and Falkand L Cary.
The scene is set as Albert Tufnell, played by Oliver Mott, comes back from sea to marry his love Shirley, played by Helen MacFarlen, much to her mothers dismay. With paternity being questioned, people being left at the alter and general chaos, this does have a farce feel which left the audience in stitches.
The characters of Henry Hornett, or Pops as we came to know him - played fantastically by Peter Rylands - and Emma Hornett, played brilliantly by Heather Phoenix, complimented each other perfectly. With the forceful and loud persona Emma trying to control every situation and the much more laid back, just do what his wife says attitude of Henry made for a heart warming relationship which allowed for a lot of comedic moments.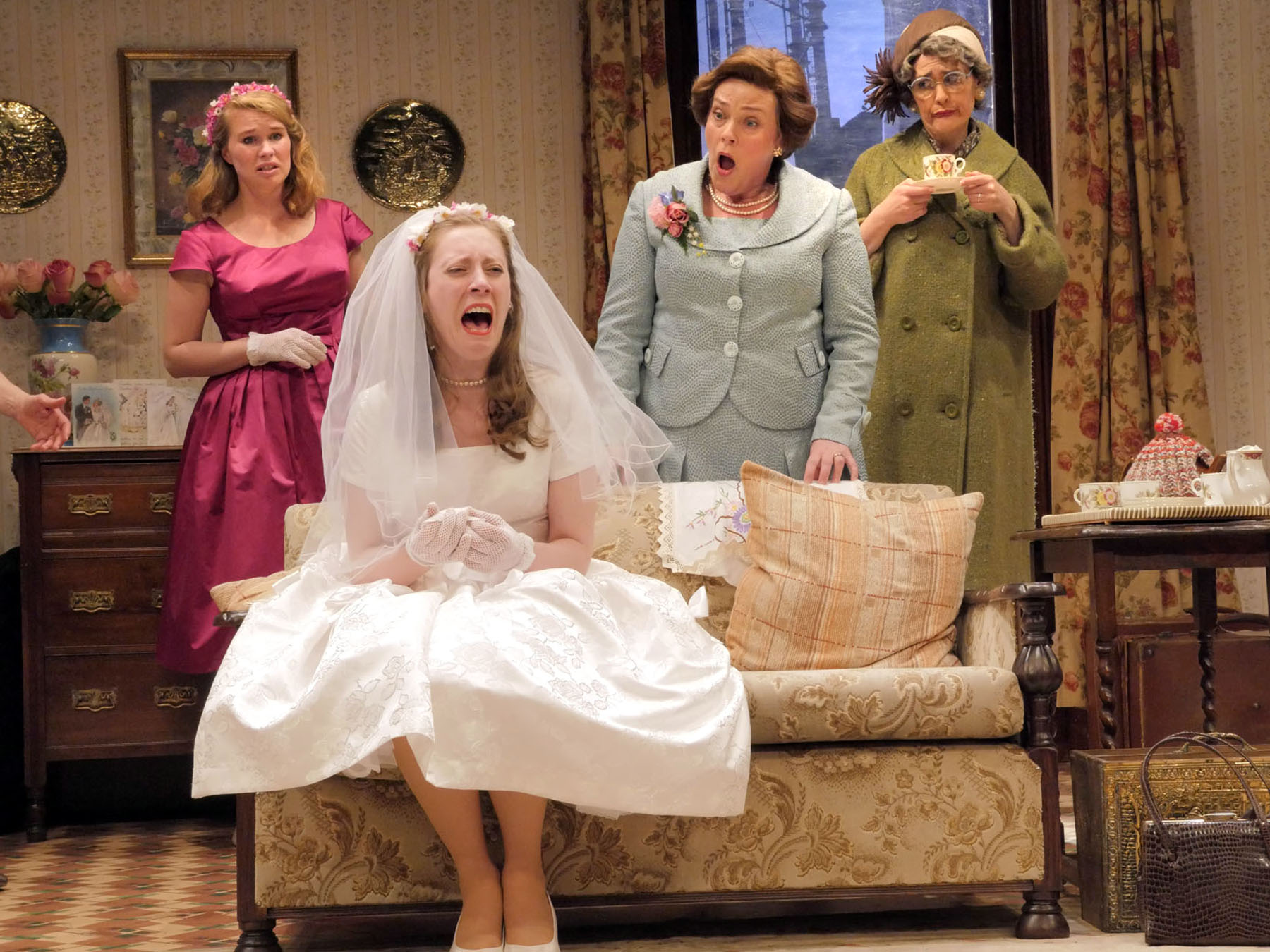 Laura Darrall played Daphne Pink well and had such a stage presence which really brought scenes alive. Some of my favourite scenes were where she and Thomas Richardson, who played Carnoustie Bligh, the best man and best friend of Albert, as their timing and on stage relationship worked well on stage and created a lot of funny moments.
The real comic genius came from Maggie Tagney, who played Edie Hornett, the once jilted bride who can never seem to get anything right.
The play was quick to grab your attention and drew you in and by the time the interval came, I just wanted to carry on watching as it left you on a bit of a cliff-hanger. As the second half begun, the audience was laughing from the moment it started as we see the cast in the exact same position as when we left pulling over dramatic faces.
The setting of the play, the 1950's aspirational working class home, had such an attention to detail and really added to the theme of the play. With plenty of doors and a perfectly placed window, it was clear from the start that this was going to be a comedy of errors.
The comedy is perfect for all the family and a great way to start the season at theatre by the lake. Watch It, Sailor runs till November 5th and you can book tickets at www.theatrebythelake.co.uk
Reviewer: Katie Chesworth
Reviewed: 31st May 2016