This was the world premiere of an hour-long opera written especially to commemorate the Mass Trespass on Kinder Scout in 1932 and was performed on the anniversary of that event, the 24th April.
For those that don't know, The Mass Trespass was a peaceful demonstration organised by nature lovers and ramblers from the cities, primarily Manchester and Sheffield, who were denied access to areas of local natural beauty and open spaces of nature away from the grime of industrial city life because the land was owned by gentry and the upper classes. They all walked en masse to the top of a local hill landmark known as Kinder Scout, which was then in private ownership along with the rest of the surrounding land. It was a very significant civil act of defiance inasmuch as this action led to the forming of The Pennine Way and other long distance footpaths and the official recognising of The Rambler's Association and their rights.
The Halle Orchestra and The Bridgewater Hall have been performing and hosting several events over the past months under the umbrella title, Echoes Of A Mountain Song, which was a festival celebrating the effect nature and landscape has had on music and composition, and how composers have moulded the landscapes that inspire them in their music. Get Weaving! was the final work to be performed in the main auditorium at The Bridgewater Hall under that banner, and although the official closing of this festival came in the form of a folk trio from the Isle Of Man in the foyer once this piece was over, this opera effectively was the finale.
It was a huge undertaking since the work was one of collaboration and cooperation from so many different sources. With text written by poet and children's author Alison Prince, and music by the rather enigmatic and eclectic Andrew Keeling, then you know it is going to be both exciting and unique. Bring into this mix local conductor and composer Michael Betteridge as Musical Director, and it's going to be a winner. All that is needed now is a band and the performers. I have been to the Bridgewater Hall many times, but I have never seen the choir stalls taken over by orchestra before! Majority of these were The Maghull Wind Orchestra, a community orchestra numbering 96 musicians. I gave up trying to count, but I have never seen a whole row of flutes and so many saxophones together before! And as if that wasn't enough, they were joined by The Chetham's School Of Music Ensemble adding another 11 musicians to this total, but bringing with them some much needed string instruments for a little balance.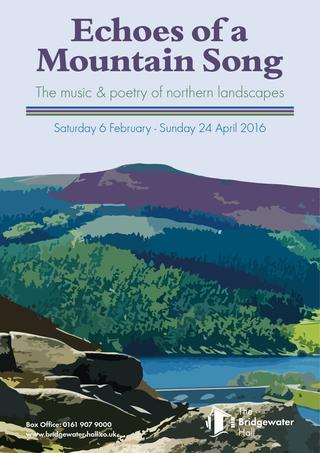 There were four young soloists in this opera, all students at Chetham's School. Three of these were boys, (Alessandro Mancini, George Herbert, Jonny Winbow), and all showed great talent vocally, however they were unfortunately overshadowed somewhat by the undeniable prodigy Sarah May Dover, whose sonorous and mature voice was pure delight, with a commanding stage presence and considerable acting ability too.
There was also a solo piper, Alastair Niven, who, dressed in green and brown with a green cape reminding me of a pixie or leprechaun; the programme describing him as a "half-real, half-mythical who represents freedom and non-conformity"; and there was a young girl (uncredited as far as I can see) who sang a short solo towards the end of the piece.
The onstage chorus was made up by more students from Chetham's school, including 10 young choristers who sing in Manchester Cathedral and some guest singers who have worked with their Outreach Department. Whilst up in the choir stalls augmenting the soundscape were a children's choir from The Church Of England School Of The Resurrection and The Bridgewater Hall Singers. This meant that the total number of performers involved in this opera came to 220! - And they were all on stage and in the choir stalls at the same time!
Not an easy undertaking for anyone to try and coordinate and direct such a huge number. This onerous task fell to Chetham's School's Bryony Bell. Fortunately for her, this was a semi-staged concert performance; but nevertheless, having so many people under your control is certainly a daunting task. Well done indeed.
The music was exciting, dramatic, powerful and very tonal and melodic. In fact, rather than opera it fitted more into Musical Theatre genre for me, with one of the songs - when they march with the banners - sounding very much like a chorus song from Les Misérables! Sadly when it came to the chorus songs, the diction was poor and the music overpowering and so I didn't hear all the lyrics; but the solos were wonderful.
The title of the opera I also found somewhat misleading. I remember when I was younger and we used a vulgarism when we wanted someone to go away by saying, Get Knotted! - That was my first thought, and then I decided it must have something to do with Manchester being the centre of the cotton industry and all the looms and factories that were around during the industrial revolution - but it wasn't that either. In fact, the title is actually the name of a dance (in a very 1950's R+R style) with a set of known moves like The Mashed Potato, or The Cakewalk. However, if that is the case then a definite and recognisable choreography should have been put to this, just as they are for a Charleston or The Hand Jive. It simply looked like the children were improvising moves themselves.
However, this was a community project, produced by The Bridgewater Folkfest and Country Fayre, to both celebrate the great outdoors and give thanks for being able to still enjoy such natural beauty in a world that is so full of technology and industry. It was the culmination of the Echoes Of A Mountain Song Festival, and indeed was a massive success. Congratulations to all who have taken part in this, the world premiere performance of a new opera which invites everyone to go out and enjoy the countryside and get weaving!
Reviewer: Mark Dee
Reviewed: 24th April 2016