The countdown is on for curtain up of the Tony Award-winning musical Parade, at the beautiful Hope Mill Theatre in Ancoats. We were lucky enough to be invited to the press launch, giving us a chance to chat to the producers and director, get a sneaky listen to some of the musical numbers, and experience the excitement surrounding the revival of this classical musical.
Hope Mill Owners William Whelton and Joseph Houston have done a fantastic job with this venue, keeping its rustic charm and converting the building into a gorgeous 120-seat theatre, just what the Manchester theatre scene was crying out for. The couple are passionate about utilising the talents of local actors, and bringing a wide range of productions to the venue.
Director James Baker is finally realising his dream of bringing this musical to the North, and alongside Aria Entertainment's Producer Katy Lipson, has launched a season of new and classic musicals for the theatre. The future is certainly bright for this collaboration.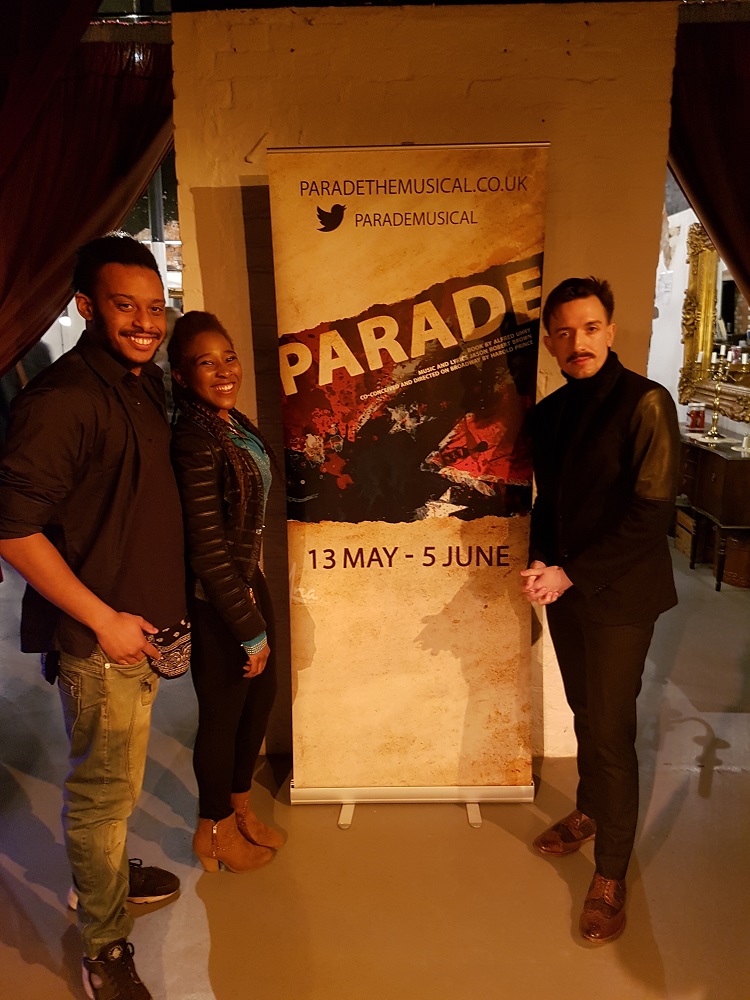 In 1913, Leo Frank, a Brooklyn-raised Jew living in Georgia, is put on trial for the murder of 13-year-old Mary Phagan, a factory worker under his employ. Already guilty in the eyes of everyone around him, a sensationalist publisher and a janitor's false testimony seal Leo's fate. His only defenders are a governor with a conscience and, eventually, his Southern wife who finds the strength and love to become his greatest champion.
Daring, innovative and bold, Parade is filled with soaring music and a heart-wrenching story, offering a moral lesson about the dangers of prejudice and ignorance that should not be forgotten.
Like most of the invited audience today, I was not familiar with the musical, written by playwright Alfred Uhry and composed by Jason Robert Brown. After researching the historical events it is based on, I am utterly intrigued to see how this translates to the stage.
Despite only being in rehearsals for a couple of weeks, the talented cast have already performed in a gala event last night, and today we were treated to two special numbers. First up was 'Rumblin' and a Rollin', featuring the musical talents of Matt Mills and Shekinah McFarlane, who both demonstrated powerful voices and great character. We also heard 'This Is Not Over Yet', an emotional solo from lead actor Tom Lloyd, playing Leo Frank. It was a shame we didn't get to hear the rest of the ensemble as I've heard they make a fantastic sound, but Baker is quite rightfully keeping that secret until the actual performances!
Parade will be an ambitious production, with a huge cast of 15 plus a nine strong opera, but based on what I have seen and heard today, it is a show in very safe hands. It is a very exciting time for Hope Mill, and I can't wait to see what they announce over the coming months.
Parade previews on Friday 13th May, and plays through to Sunday 5th June. More information available at www.paradethemusical.co.uk
Preview: Poppy Stewart