The trust that runs Halifax Square Chapel has gone into administration after closing its doors to the public acting on the Government's advice on COVID-19.
The Square Chapel Trust, and its subsidiary Square Trading Limited, have appointed Patrick Lannagan and Conrad Pearson of Mazers LLP as joint Administrators. According to the Mazers website the Group's forecasted anticipated income for the year 2020/2021 of £1.18 million, but an anticipated funding shortfall of c.£168,000.
The popular theatre and cinema complex next to the historic Piece Hall became a creative hub back in 1988, and after a £6.6 million refurbishment completed in 2017 attracted around 100,000 visitors a year.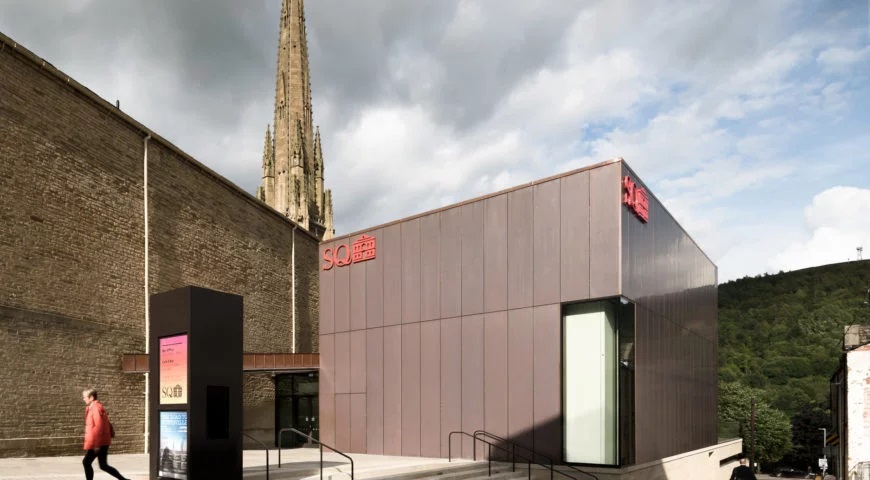 The Administrators will be looking for interested parties for an arts centre housed in an historic Georgian chapel built in 1772, but which now boasts to a modern atrium and cinema for which the Group owns the long leasehold and freehold respectively. The site comprises foyer, events and workshop spaces including two auditoria, dressing rooms, dedicated volunteer space and a café / bar.
The venue had been battling cashflow problems forcing it to enter administration, but the news still came as a devastating blow to the centre's 50 staff. Square Chapel's Creative Producer Ali Ford, who spent 8 years at the venue, paid tribute to her colleagues on Twitter as she tried to make sense of what she described as the 'hardest goodbye.'
She tweeted: 'love and deepest thanks to everyone that has been part of the @squarechapel journey, and to all that continue to work tirelessly to put stories on our stages & create meaningful shared experiences.'
Ali ended her tweet with a quote from author Philip Pullman: 'Without stories, we wouldn't be human beings at all", as a fitting tribute to a strong creative team who had really put the venue on Yorkshire's artistic map.
Interest is invited in the acquisition of the Group and or/assets, with further information available subject to a non-disclosure agreement. Should anyone wish to receive further information on the opportunity they should contact Dan Fleming at This email address is being protected from spambots. You need JavaScript enabled to view it.